Email marketing is one of the most effective ways to generate sales.
So unsurprisingly, there are a wide range of platforms available to help you achieve your email marketing aspirations.
Two of the best email marketing platforms include GetReponse and AWeber.
To help you choose the one that best matches your requirements, we have created a detailed analysis of the two. GetResponse vs AWeber, head to head!
Let's get straight into it!
AWeber Vs GetResponse: Common Features
As you might expect, both AWeber and GetResponse have the core email marketing features you would expect well covered.
These include the ability to:
Send broadcast emails to your subscribers
Organise your subscribers into lists
Segment subscribers using tags
Create emails using a drag and drop email builder
Edit images and insert stock images
Deploy autoresponders and marketing automation
Create and deploy signup forms and popups
Create Landing Pages
Send web push notifications
Broadcast blog posts to your lists automatically (RSS-to-email)
Both GetResponse and AWeber also have 24/7 support by email and live chat.
Ok, with the common features covered, let's drill down into what makes each one of these market leading tools unique.
GetResponse Specific Features
GetResponse goes beyond traditional email marketing to provide users with a broader suite of marketing tools (putting them on a par with Sendinblue).
These advanced marketing tools allow you to create social media posts, Google and Facebook ads that are congruent with your landing pages and emails.
They also go beyond landing pages by offering a complete website building tool, as well as a sales funnel tool that could give ClickFunnels a run for its money.
Rounding off their marketing suite is a webinar feature, which lets you host both paid and free webinars, an SMS gateway for pushing text messages, and live chat software so you can respond to your customers faster.
Finally, they offer an SMTP gateway (paid add-on) for your transactional emails.
All in all, it's a formidable suite of marketing tools.
AWeber Specific Features
AWeber, by contrast, focuses on the core features of email marketing, and it has an impressive 99% email deliverability rate.
It's automation platform is robust and easy to understand, and can be enhanced and extended using 3rd party tools, like AWtomator when you are ready for more power.
Likewise, AWeber's landing pages make it easy for non-technical users to set up product pages and sell their products and subscriptions.
Their eCommerce suite integrates seamlessly with popular ecommerce tools like Etsy, SamCart, Shopify, and WooCommerce, and transactions fees are low (0.6% to 1%).
AWeber also allows unlimited team member logins, so you can easily scale as your business grows, as well as getting help from email marketing specialists as needed.
Finally, AWeber offers live phone support, and a free migration service if you are coming to them from another service.
Templates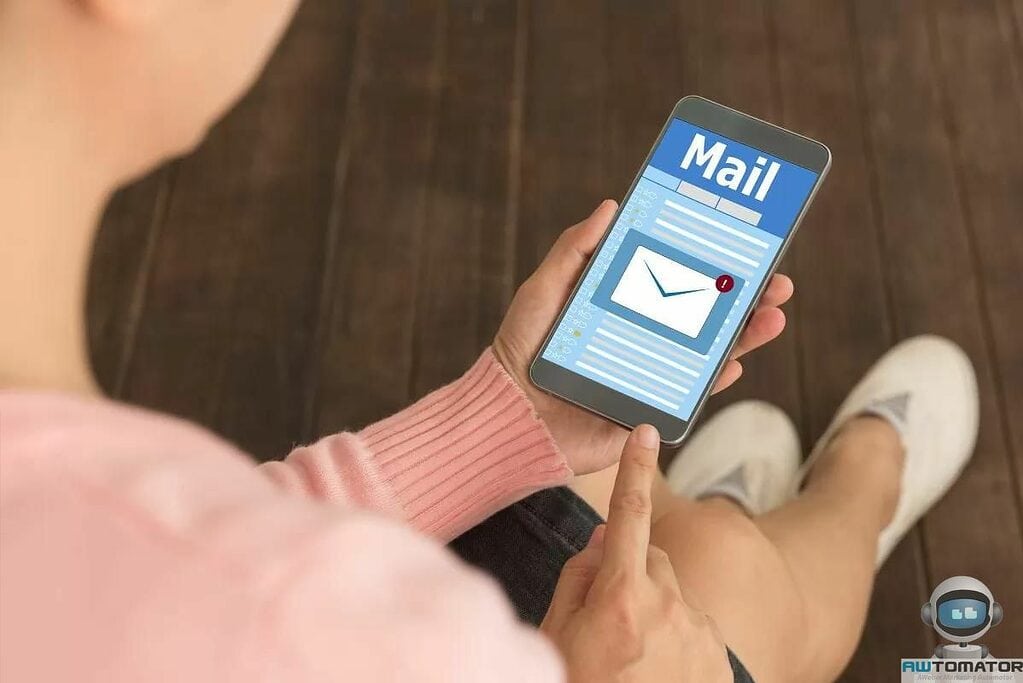 Both platforms offer a good choice of mobile responsive email and landing page templates.
AWeber has an impressive library of over 600 templates, which is way more than GetResponse, however some of AWeber's templates feel slightly more outdated.
This is perhaps no surprise, considering AWeber has been around since 1998.
GetResponse has an arrangement with Shutterstock which gives you access to over 2 million stock photos, free via their email builder. They also have Giphy integrations.
AWeber also has a library of stock images. This is admittedly smaller than the library from GetResponse, but AWeber boasts native Canva integration, which lets you create your own image designs on the fly.
Ease Of Use
Both AWeber and GetResponse have interfaces that are easy to navigate. Their email and web page builders use familiar drag-and-drop functionality, and are simple to use.
GetResponse is more of an all-in-one marketing platform, whereas AWeber focuses on email marketing tools.
This inevitably means GetResponse's dashboard has a wider range of options to choose from, which can be a little overwhelming to some people.
AWeber is therefore perhaps a little easier to use at first, purely because it's scope is narrower than GetResponse.
Integrations
Both platforms feature a library of integration with 3rd party apps.
This opens you up to a whole world of possibilities, such as integrating your email list with your payment provider to ensure customers are added to your email lists.
AWeber definitely has an edge here. Their CEO pretty much invented the autoresponder in 1998, making their name almost synonymous with email marketing.
So every service developer that wants to integrate email is likely to put AWeber at the top of their list of services to integrate.
That's why the AWeber integrations catalog boasts over 700 app integrations, including Etsy, Eventbrite, ClickFunnels and many more.
You can also extend AWeber's features with 3rd party tools, such as AWtomator.
So which Is Better?
AWeber and GetResponse are both affiliate friendly platforms. This means you can send affiliate links to your subscribers without getting your account shut down.
They are also dependable, feature-rich platforms. To be honest, you will be pleased whichever platform you use.
The ultimate choice will boil down to whether you actually need a swiss-army knife marketing platform, or a laser-focussed email marketing platform.
So if you already use a funnel tool like ClickFunnels, or are happy using the ad creation tools provided by the social media platforms, you perhaps won't need everything GetResponse has to offer.
You may also find AWeber gives you more bang for your buck.
That's because GetResponse limits some of the key features, like email automation, segmentation, and their Shutterstock library, to their paid accounts.
And many of their advanced features are only available in their premium plans.
AWeber, by contrast, offers more features in their Free plan, and you get everything they have to offer in their paid Pro plan.
(That said, if you really want to max out the marketing automation power of your AWeber account, you'll need to use our AWtomator add-on.)
Ultimately you need to try them both and see which suits you best.
Both have free plans, so you really have nothing to lose!
You can try AWeber free here, and GetResponse free here.
(And if one doesn't suit you, here's how to cancel AWeber and cancel GetRepsonse)
And if you are still unsure which to try first, here's an alternative viewpoint!