AWeber makes email marketing much easier than it would be taking care of business manually, but sometimes you may wish to invite team members to your account to manage the finer points of its operation.
The good news is that you can absolutely add users to AWeber!
In fact, AWeber allows unlimited users per account, meaning it can scale as your business grows, and you an assign different levels of access to team members.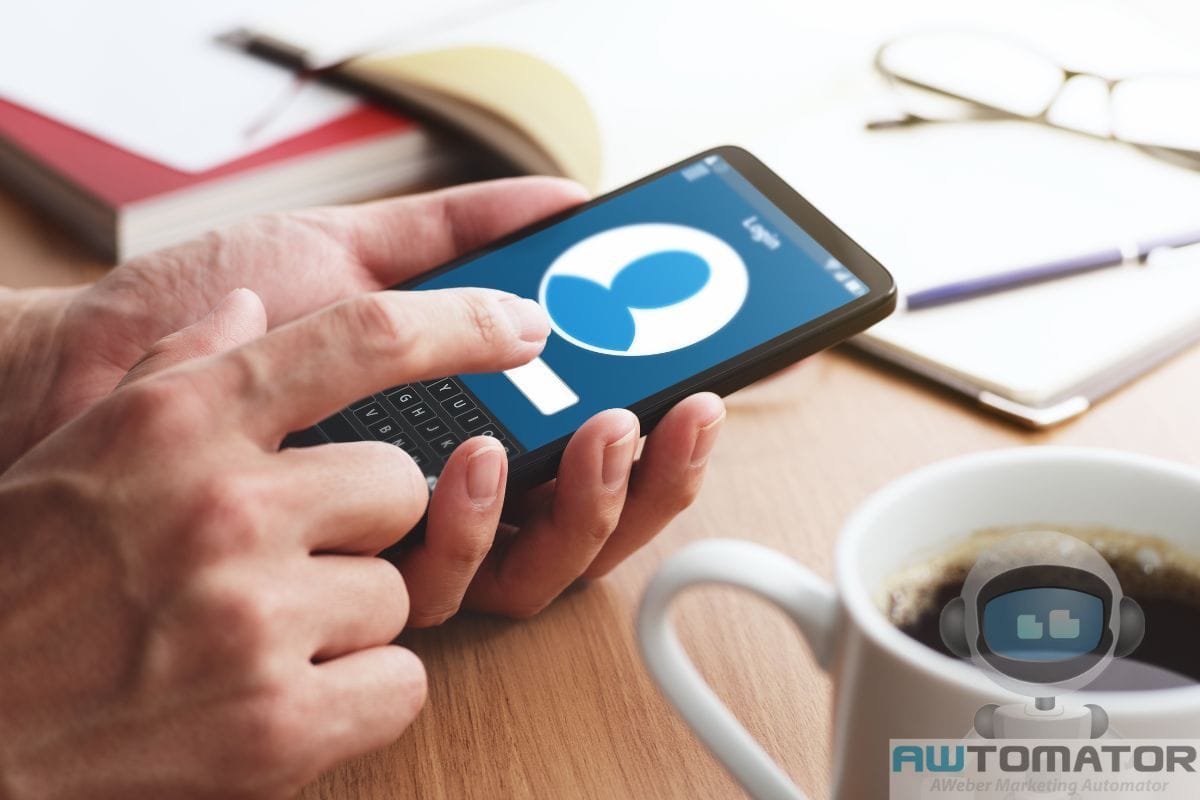 What Access Levels Does AWeber Offer?
There are three levels of access in an AWeber account, which includes your position as the account owner.
So, practically speaking, you can split the rest of your marketing workforce into two distinct teams.
Admin
Admin users have all the same privileges you do as owner, which includes access to add/remove team members, as well as billing information. The only real difference is they can't remove you, the owner.
Team Member
The Team Member tier isn't as restrictive as you might think.
Users with this level of permission still get full access to the account, but they will not be able to view or edit billing information or manage users.
Who Can Add Users To An AWeber Account?
Starting out, only you, the owner of the account, can grant outsiders permission to access your AWeber account.
If you'd rather delegate this task to a member of the team, simply make them an Admin!
Remember that anyone given Admin access will also be able to view and edit billing information, so make sure it's someone you trust.
How To Add Users To AWeber: A Step-By-Step Guide
Adding users to your AWeber account can seem a confusing process at first, but once you know how it's done, it's super easy!
Step 1 — Go To Your "Team Hub"
Starting from your account dashboard, move your cursor to the bottom left of the interface, and click on your profile icon. This will reveal a dropdown menu from which you need to select the "Team Hub" option.
Here's a direct link to the Team Hub area.
Step 2 — Invite A New User
The Team Hub menu will display all current users as well their role and status.
If you're yet to add anybody, only your info will be displayed… but let's change that!
To the right, near the top of the screen, you'll see a big blue "Invite a user" button.
Go ahead and click on it.
A popup menu will appear asking you for some information about the prospective user.
Fill out their first name, last name, and email, select their access level, then click the big blue button to "Send invite".
Step 3 — Have The User Accept The Invitation
All that's left to do is have the invitee check their emails then follow the onscreen instructions to get them started in the AWeber ecosystem — Hooray!
Can I Invite Multiple Users Simultaneously?
Unfortunately, you cannot invite multiple users simultaneously on AWeber.
This can be a little bit of a drag if you're trying to establish a sizeable email marketing team, but it's not the end of the world.
Simply set up your senior management Admins first, and they can then take the strain and get the rest of the team invites sent out.
How Do You Change A User's Role?
Although you select the access granted to each user before sending their invite to your AWeber account, you can alter their role at any time.
To do so, follow these simple steps.
Step 1 — Go To Team Hub (Again)
First thing's first; head back over to your Team Hub, which, to refresh your memory, can be accessed via your profile icon in the very bottom left corner of the screen.
Step 2 — Select A User
Now that you're looking at your team on screen, pick out the user whose access you'd like to amend, then click on their icon.
Step 3 — Reassign Access
Next you'll see all the current information about your team member in relation to AWeber, including their current permissions.
All that's left to do is to select a different access level on this menu then click on the big blue tile in the bottom right-hand corner that reads "Resend invite".
Step 4 — Have The User Accept The Invitation
Once again, with the invite sent, the receiver can head to their emails, accept the request to join your AWeber account at a different level, and voilà; job done!
You won't have to remove their old user profile, as it will be automatically updated with their new status.
How Do You Remove A User?
Teams are in constant flux. Not only do they grow when new people join the fold, they also shrink when people resign or take on different roles within a business, meaning the ability to remove users from an AWeber account is just as crucial as the ability to add them.
Here's how it's done.
Step 1 — Head To Your Team Hub (Again, Again)
Click your profile icon, then select "Team Hub" from the dropdown menu.
Step 2 — Select A User
Select the user you wish to remove from your AWeber account in your Team Hub.
Step 3 — Remove Them
At the bottom left-hand side of the member details menu that pops up on screen, you'll see a "Remove user" link. Click it!
Effective immediately, the person in question will no longer be a user and will not have any access to your AWeber account.
Can I Have Multiple AWeber Accounts?
Yes! If your business model calls for it, you can indeed open multiple AWeber accounts, and to make things easy on you, you'll be able to access every single one of them with the same login details!
Each account is a totally discrete entity and can be populated with completely different Admins and Team Members.
If you own or have access to multiple AWeber accounts, you can switch between them using the "Switch Account" option, which you will find by clicking your profile icon in the bottom left of your account.
Note that you will only see this option if your login is associated with multiple accounts.
How Can I Get Started On AWeber?
AWeber is a really flexible platform, and it's designed to scale as your business grows.
So if you like what you've heard here today, and you don't currently have an AWeber account, you can get yourself set up on the free or pro AWeber platform here.
Final Thoughts
There you have it — Adding users to your AWeber account couldn't be easier. A few clicks and you're done.
And now you know how to manage your team, your email marketing efforts can run like a well-oiled machine!