AWeber has established itself as one of the best email marketing software available for businesses, but what is it used for mostly?
In this article, we will have a look at why people should use AWeber, what they should use it for, and why it is so important to use it.
What Is AWeber?
In case you don't know it already, AWeber is an email marketing platform that enables business owners to design, produce and send both adhoc and automated emails.
It's also a fully featured landing page builder and marketing automation suite.
Users can check, edit, and segment their subscribers, and while these features sound similar to what many other email marketing software offer nowadays, AWeber was one of the breakthrough companies to do it.
What Is AWeber Used For?
As an email marketing software, AWeber is mainly used for 4 of its features;
Email Marketing
Although the principal objective is to send out and get email messages, AWeber has taken a step further by adding a variety of email marketing tools.
The most noteworthy of all is Autoresponder (see also 'Is AWeber Autoresponder Free?'), which refers to all those automated emails that are sent from your email address based on the settings you have in place.
You can design and write emails as well as have automated emails that can be sent out whenever someone, for example, signs up to your subscribers' list.
The automated email could be a 'Thank you for joining us,' 'Welcome' or a similar welcoming message with an offer underneath it.
Some other tools AWeber has added are Workflows and Automations.
These two are part of a set of actions that handle a subscriber's activity, and they are an excellent method for turning potential buyers into loyal customers.
Each email can be automated, making the entire process easier and more efficient.
This way, every person who signs up is automatically added to your subscribers' list and you can then segment and target specific people with certain email marketing campaigns.
Furthermore, AWeber provides a variety of templates and designs you can use for your emails, including sign-up forms and landing pages.
AWeber users can also import and export subscribers from other sources whilst ensuring the data protection and privacy of their subscribers.
Customization
AWeber users can customize emails, signup forms and landing pages to provide subscribers with a personalised and optimized experience. This enhances the relationship and lets you maximize your sales.
Using a drag-and-drop editing tool, you can edit things like the landing page of every email easily while you can also add or delete things like text or image elements.
Moreover, users can also edit their email newsletters and use any of the suggested templates available on AWeber.
Not only that but they can also include several add-on information and graphics like calendars, live results, and so on.
Reports And Analytics
A savvy marketer understands the value of data and wants to extract it from all their marketing sources to become better and evolve with time.
AWeber helps with that by monitoring several of the customers' patterns and offering the email marketer several tools that can further enable activity tracking.
A few examples of such tools and functions are traffic count, geo-locator, A/B tests, as well as an activity tracker for all customers.
User Experience
AWeber has a strong user interface, with its simple, well organized UI enabling both new and experienced users to effortlessly move around and use the software.
This is noticeable in editing features, analytics, and even some customization options, such as responsive email designs.
And regardless of whether you are using your computer or smartphone, you can easily view all the templates and proceed with designing your email campaigns.
Why Is Email Marketing Important?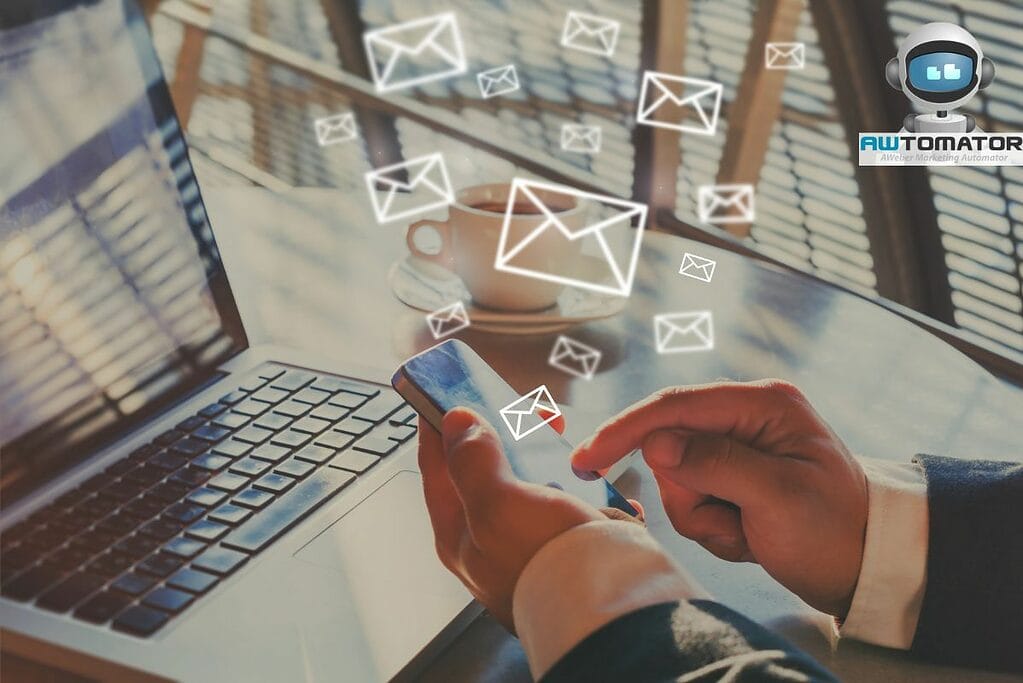 Now, before we move on to explaining why you should go for AWeber, we need to make sure that you understand how important email marketing is.
The reasons why you should use email marketing are endless, but let's just cover the basics in a list below.
So, email marketing is important because:
Its interactions with customers are more intimate and personalized, allowing you to increase your credibility and thus their trust and loyalty to you.
It reaches your audience more effectively than social media
It helps improve sales
It can bring more visitors to your website
It can help you send the right campaigns at the right time
It can reach out to the right people at the right time
It can be used to monitor and handle your contact lists
These reasons alone are enough to convince you that you need email marketing software for your business to grow and prosper.
Why Should I Use AWeber?
While all this sounds great, you might be wondering why you should use AWeber instead of doing everything on your own.
Or, even if you understand why email marketing platforms like AWeber are great, you might be wondering why you should use this one specifically.
Well, it would be because of the following 3 reasons:
It Automates The Email Process
AWeber's Campaigns feature is a fully featured autoresponder that allows you to create a series of email messages that are sent automatically based on the scheduling you set.
These personalized drip campaigns do all the heavy lifting of email marketing, and help retain your audience's interest.
For example, you might create a welcome series for new subscribers, or a sequence of emails relating to the topic they opted in for.
It Is Relatively Cheap
AWeber users can access their brand-new and enhanced automation platform Campaigns for free, making it now simpler to take advantage of advanced automation and set up several automated email campaigns in one's account.
Moreover, the pricing packages are cheaper than other competitors, and if you are new and just started building your email lists, you can get AWeber for free for up to 500 subscribers!
It Allows You To Send Targeted Emails To The Desired Customer
You can use tags to segment your subscribers and send targeted emails to people who have specific tags.
For example, you might add some people to the tag 'bargain_hunter' as you might have noticed that they always buy things when there's a discount.
So, what you can then do is schedule email campaigns targeting those people with offers and discounts you might have.
Who Is AWeber's Target Market?
Just like you have types of customer in mind when working on your marketing campaigns, AWeber has a target market too.
AWeber is designed for every person that wishes to communicate with an audience and sell their products or services via email, and is particularly suitable for:
Content creators like bloggers, authors, and podcasters
Professional services like personal trainers / coaches
Marketing consultants and agencies
Realtors and Financial planners
Bands
Clubs and societies
With it ticking all the boxes of being an amazing CRM, AWeber is the perfect platform for businesses, stores, and services that want to use email marketing to generate leads and increase their revenue through sales.
The Bottom Line
Emails are effective for maintaining constant interaction with one's customers and subscriber base, and AWeber is one of the best platforms offering such an opportunity.
With its email marketing functions and tools, its customization options, and its great UI, it has proven to be a great email marketing software enabling people to get leads and convert them to sales by using email messages.
You can try AWeber free here.
I think you'll love it, but if not it's simple to cancel your AWeber account.