Email marketing is a fantastically useful way for you to promote your business or services, allowing you to spread the word to people all over the world simultaneously.
However, it can often be very time consuming if you're sending marketing emails to lots of people – that is, unless you're using a bulk email service.
If you're trying to send emails to over 10,000 people in one go, then your best bet is to use an email marketing service. These are companies that will let you send mass emails to multiple lists of people, all at a specified time.
Though the bulk email services do charge a subscription fee per month, they do make email marketing drastically easier and quicker, allowing you to refocus the spare time into other important parts of your business.
But what are the best methods for sending 10,000 emails?
Who provides the best bulk email services?
We're going to tell you! In our useful guide below, we've got the best methods for how to send 10,000 emails, with a breakdown of the best bulk email services and how to use them. Read on!
How To Send 10000 Emails
When it comes to bulk email services, there are quite a lot to choose from.
Not all of them will offer the features you might want, so it's important to narrow the choices down to the best.
Thankfully, we've done the work for you! Below, you'll find the best bulk email services that will allow you to send 10,000 emails (or more).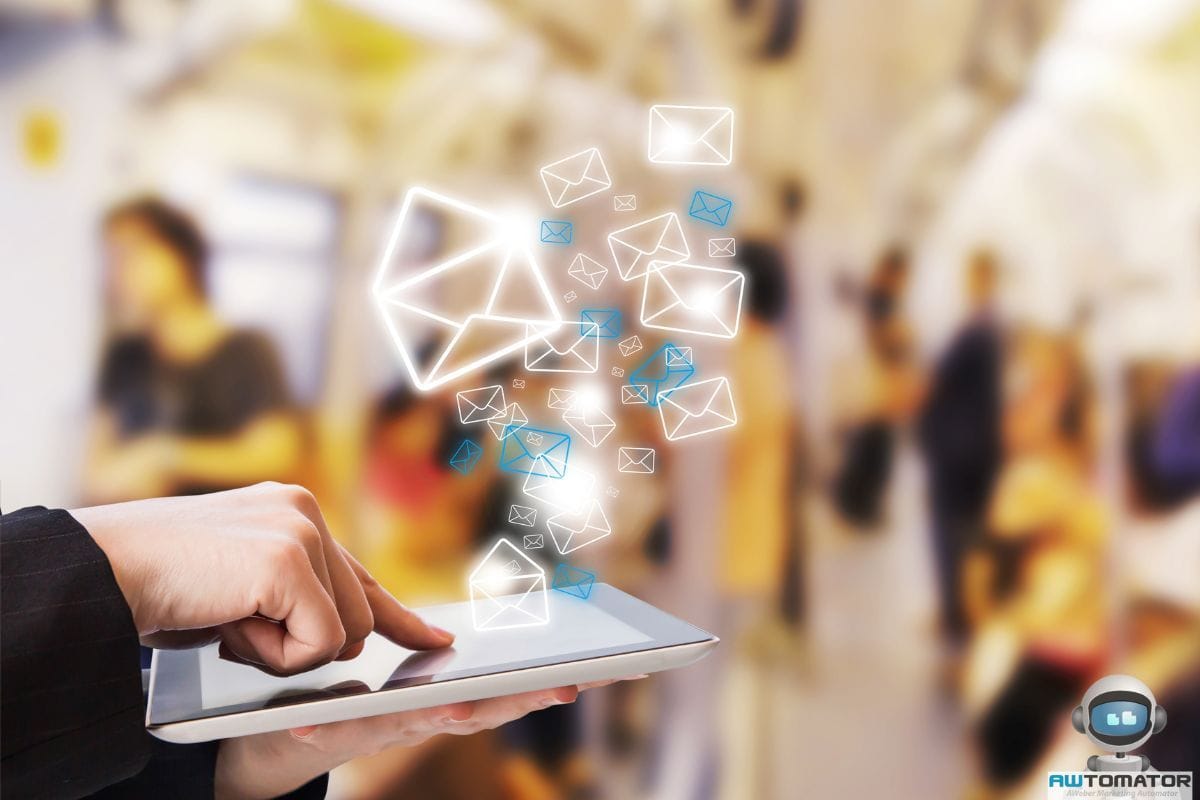 Twilio SendGrid
First on our list of bulk email services that you can use to send 10,000 emails at once is SendGrid.
They have different subscription plans, but for this task the $19.95 a month plan will be your best choice, because it allows you to send up to 50,000 emails a month.
This may seem a lot more than 10,000, but it's the lowest tier they have.
Once you've made your account, you'll want to create a sender identity with SendGrid, then get a dedicated IP address.
The reason for wanting a dedicated IP address is because it's more secure for your reputation than sharing one.
After that, it's time to create an email list.
SendGrid will help you build the email list, which is a collection of all the people and email addresses that you're going to be sending your emails to.
Be sure to never buy email lists, because they'll often feature users who won't want your emails in the first place, causing your reputation damage.
With your list at hand, SendGrid will need you to draft the email that's going to be sent out to 10,000 different recipients.
Make sure it's one that's sure to engage the audience, since so many people will be seeing it. It needs a subject line that's concise and accurate, preview text, the email body, and potentially even images.
After it's done, SendGrid will help you send it out to the 10,000 recipients in bulk.
Amazon SES
Everybody has heard of Amazon, but you may not have heard of Amazon SES, their service for delivering high-volumes of email out to loads of customers.
Not only is it a useful and easy to use service, but it also offers some of the lowest industry prices, because emails are charged at just 10 cents for every 1000 emails that you send.
On this basis, sending 10,000 emails with Amazon SES would cost just a dollar, which is astonishing value.
Another benefit is that this system is pay as you go, rather than based around a monthly subscription fee like most other bulk email services.
This means that you're only paying for what you use, which could save your small business a lot of money.
On top of that, it means you'll only be sending out essential emails, rather than simply rushing out more so that you get your money's worth on a subscription.
Amazon SES also offers advanced options for email personalization, so that you can make sure you're sending out high quality, attractive emails that should grab the attention of most of your audience of 10,000 recipients.
Admittedly, though, you're not going to find a service that's quite as user friendly and packed with features as the subscription-based bulk email services.
However, the value here is too good to miss.
Sendinblue
Sendinblue (see also 'AWeber Vs Sendinblue: Which Is Better For Email Marketing?') is not only a great choice for allowing you to organize bulk email sending, but also a great service for your email marketing in general.
This is because they have lots of features that will help you quickly and easily design attention-grabbing emails, as well as their bulk email service.
Sendinblue allows you to simply build an email marketing campaign, using your list of opt-in contacts.
They are very (rightly) firm on who you can have in your lists – it must be people who have consented to be emailed in the first place.
Once you've got your lists, you can build your campaign and optimize the emails for conversion.
Better yet, you can "test emails" before you send out to the 10,000 recipients.
This is crucial, because it will allow you to make sure your emails are perfect and error-free, without any potential customers seeing the mistakes.
As for pricing, the subscription plan you'll want to go for is $69 a month, which allows you to send up to 50,000 emails in that period.
Saleshandy
Saleshandy is another platform that will allow you to easily send mass emails, and they can even be personalized too. It takes just a few simple steps.
First, you sign up with Saleshandy, then verify your email. After that, it's time to build a spreadsheet that lists all of your recipients, before saving the file as CSV.
You can do this straight from an Outlook email instead, if you want to use Outlook contacts, and it involves logging into that email and using the "Export to a file" option.
For the next step, you go back to Saleshandy and upload the CSv file. This will automatically add all of the contacts in it for your bulk email campaign.
Next, you need to draft the email. Helpfully, Saleshandy will give you merge tags of all the attributes that are in the CSV file, which will allow you to make the email more personalized and welcoming. You can also easily add follow-up steps to the email.
Finally, you can either send the bulk email, or schedule it to be sent on a specific day and time.
Saleshandy is a helpful service, but there is a catch: you can only send 5000 emails a day.
This might be a deal breaker for some, but if you're willing to send your 10,000 emails over two days instead, then Saleshandy can be a reliable and easy to use platform. Their most popular pricing plan costs just $25 a month.
AWeber
AWeber is another solid choice that can easily bulk send 10,000 emails, as well handling your general email marketing needs.
Like Sendinblue, they are very strict on ensuring your lists have all consented to be contacted, but the upside here is that their deliverability is some of the highest in the industry.
To email 10,000 subscribers you'll need to be on their Pro plan, which will cost you $66/mo, but if you are serious about building an ongoing relationship with your subscribers, then AWeber is the way to go.
Final Thoughts
And there you have it! If you want to send 10,000 emails easily, then these bulk email services will be a great help.