Common wisdom says that Video Sales Letters out-sell long form text.
The oft-cited reason is that it's because they force linear consumption…
That's a fancy way of saying that people can't just skip ahead to see the price.
And because the buy button is usually hidden away until the big reveal… VSLs usually pass the "More Cheese, Less Whiskers" test (kudos to Dean Jackson).
But there is one issue with doing that…
People have to wade through your entire presentation before they can buy anything.
And if they leave and come back (which many will if you have a proper email followup sequence), they have to start… All. Over. Again.
If only there was a simple way let returning visitors to your VSL:
a) continue from where they left off
b) see the buy button immediately if it was shown to them before
Well now you can.
AWtomator's video events just got an upgrade that implements these two features.
You simply set the number of days you want to 'remember' a visitor when setting up your video event, and AWtomator does the rest!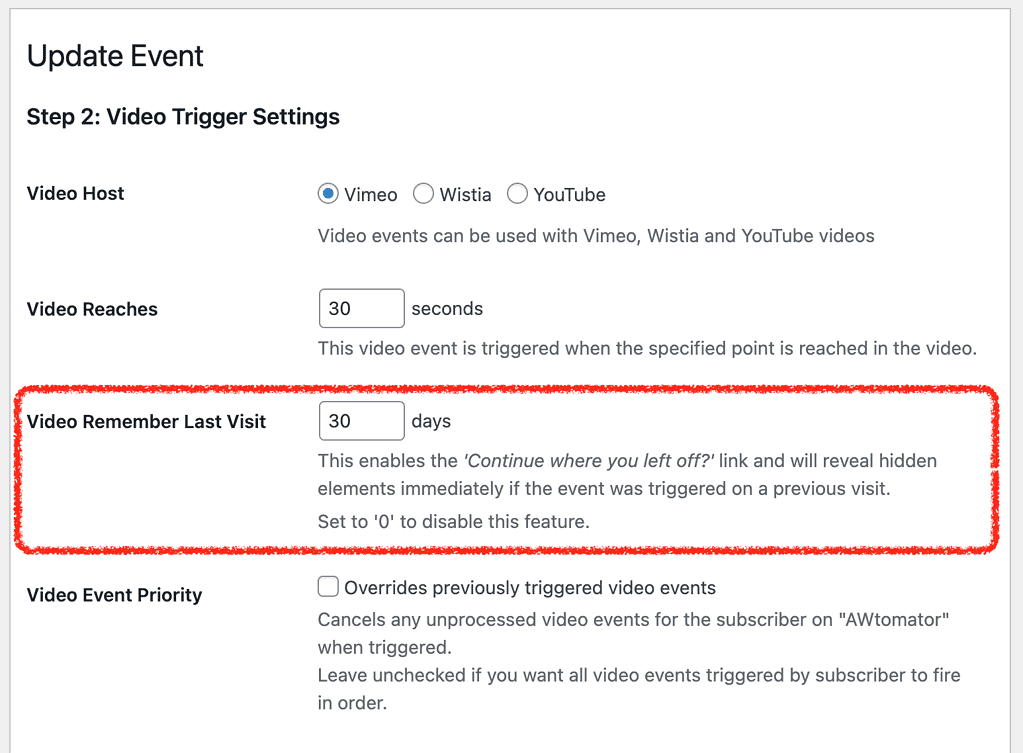 This feature is live now – so just edit your video events to enable it.
Here's a demo!
Like This Feature?
You'll Love AWtomator
Note how:
AWtomator takes care of the 'big reveal' (spoiler: it's 30 seconds in)
If you have watched for more than 10 seconds and refresh the page, you'll get the option to continue where you left off
If you refresh the page after the call to action has appeared, it won't be hidden again.
You'll be remembered for 1 day (set by the event) or until you clear cookies
Let me know what you think!
Cheers
Rob