AWtomator for AWeber just took a major leap forward this weekend with the release of our latest update.
This release adds a new menu option called "Integrations", which allows you to set up IPN listeners for ClickFunnels, Zapier, Facebook Lead Ads and WooCommerce, as well as popular payment providers, such as ClickBank, JVZoo, PayPal, Stripe and DealGuardian.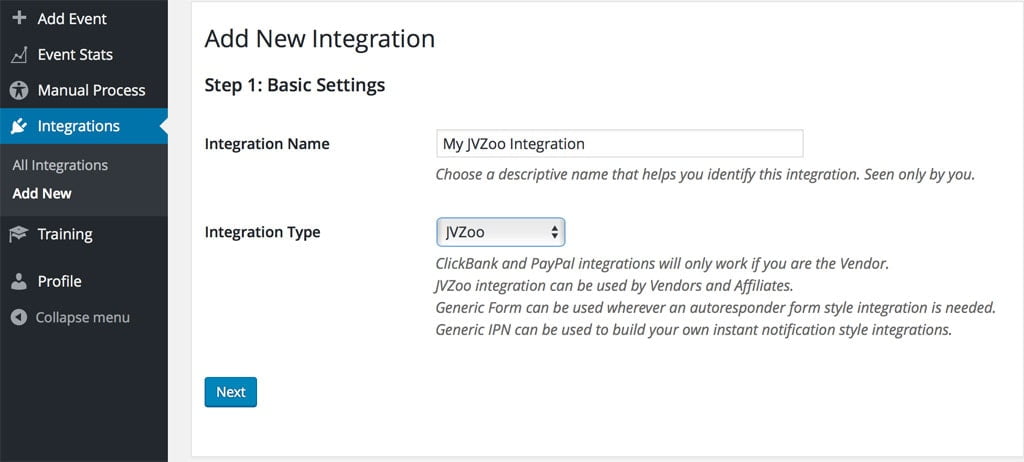 It also gives you the ability to "roll your own" listener using either an autoresponder style signup form or IPN url so you can easily integrate with other systems too – such as Payhip, Twitter, DPD, Simple Machines Forum (SMF), WebinarJam and more…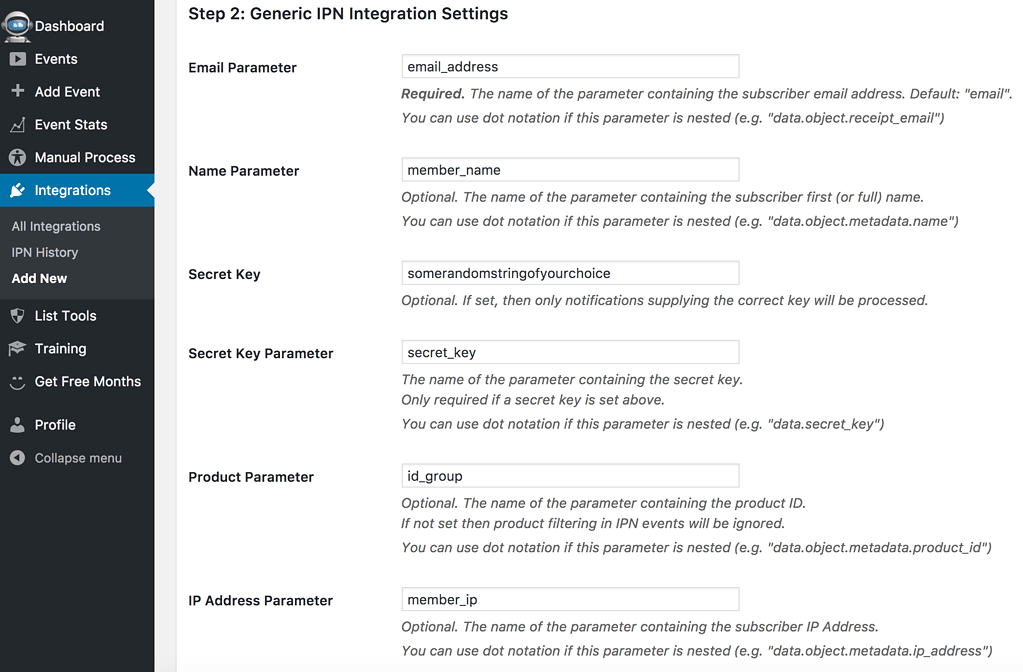 These listener integrations allow 3rd party systems to tell AWtomator when a subscriber takes an action, such as buying a product or registering for a webinar.
These integrations then work alongside our new IPN Event, which means you can perform all the usual AWtomator actions (move, copy, tag, change followup, unsubscribe etc) – as well as add new subscribers to your list – whenever an integrated system sends us a notification.
You can create as many IPN Events as you like for each integration, so you could create one to move existing subscribers from your prospect list…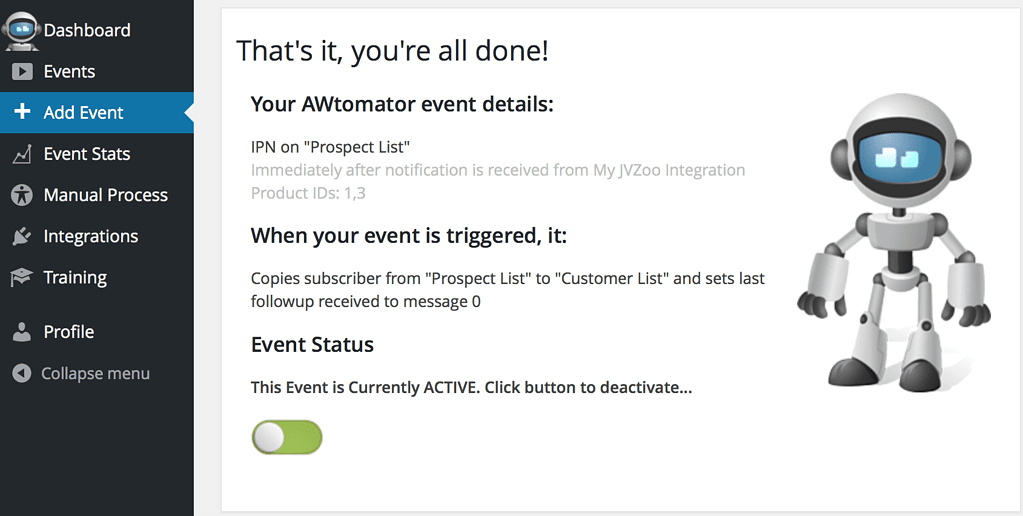 … and another to ADD new subscribers to your AWeber lists automatically, without confirmation.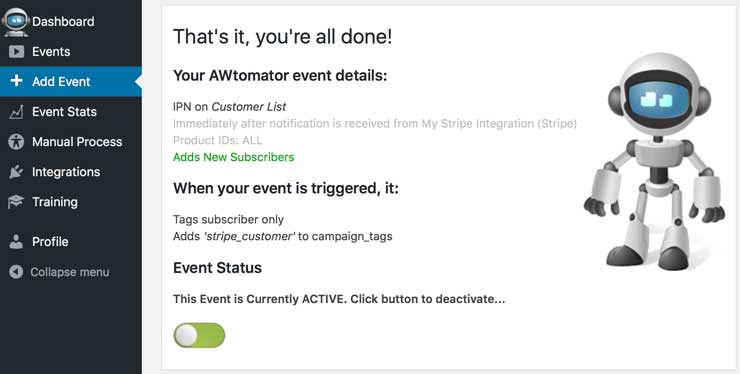 We've designed it to be super flexible, so, for example you could:
Move customers to different buyers lists depending on the product(s) they purchase
Tag subscribers when they signup for a webinar that supports autoresponder integration (like WebinarJam)
Start an AWeber Campaign or add a note to a custom field / additional notes field
Target the subscribers who are most responsive to your JVZoo affiliate offers
Build your list automatically as direct sales are made
The possibilities are almost limitless.
If you use AWeber, why not take a free trial and try for yourself.