AWeber is an email marketing service that helps small businesses manage their email marketing much better, quicker, and easier (see: What Is AWeber Used For.)
A key way that users can keep their AWeber account organized is through lists.
But, how many lists can you have on AWeber?
The short answer is that you can have unlimited lists on AWeber, but only if you're subscribed to AWeber's Pro Plan. If you are on AWeber's free plan, you can only have one list on your account.
However, there's plenty more to learn about lists on AWeber, and we've got all the answers!
Can You Have Multiple Lists In AWeber?
As we touched on in the introduction, the number of lists that you can have on AWeber depends on the subscription plan that you're using. 
While other services might have multiple subscription plans for customers to choose from, AWeber keeps it simple by only offering just two. 
Their "Free" plan is made for users who are just getting started with email marketing, so they can start building their email lists and see how well it works for them.
Under the Free plan, users can use essential features like the drag and drop email builder, sign up forms, email templates, and more.
But you can only have one list on the Free Plan!
If you want to have multiple lists in AWeber, you need to upgrade to AWeber Pro.
"AWeber Pro" plan is their paid subscription, and it has a range of features that the Free plan simply doesn't.
For example, you get detailed analytics and webpages tracking. However, the most notable feature in the case of this article is that you get unlimited email lists. 
While you can manage your marketing campaign well using just one list, it can be really useful to be able to create multiple lists, and the unlimited options of the Pro plan let you do just that. 
What Is A List In AWeber?
if you are new to AWeber and email marketing, you might be wondering what a list actually is.
To put it simply, a list on AWeber is a way for you to group subscribers and messages in your account. A subscriber can see which lists they are subscribed to, and can choose to unsubscribe from any list at any time.
This makes lists a very handy way for you to manage your email marketing as a whole.
For example, you might have one list for customers, another for your weekly newsletter, and another for daily tips.
That way, a subscriber can choose to unsubscribe from your newsletter, but stay subscribed for customer updates.
This keeps your emails hyper-relevant to your subscribers, and by providing them with the ability to unsubscribe lists individually, you are less likely to lose a subscriber just because they lose interest in a certain list topic.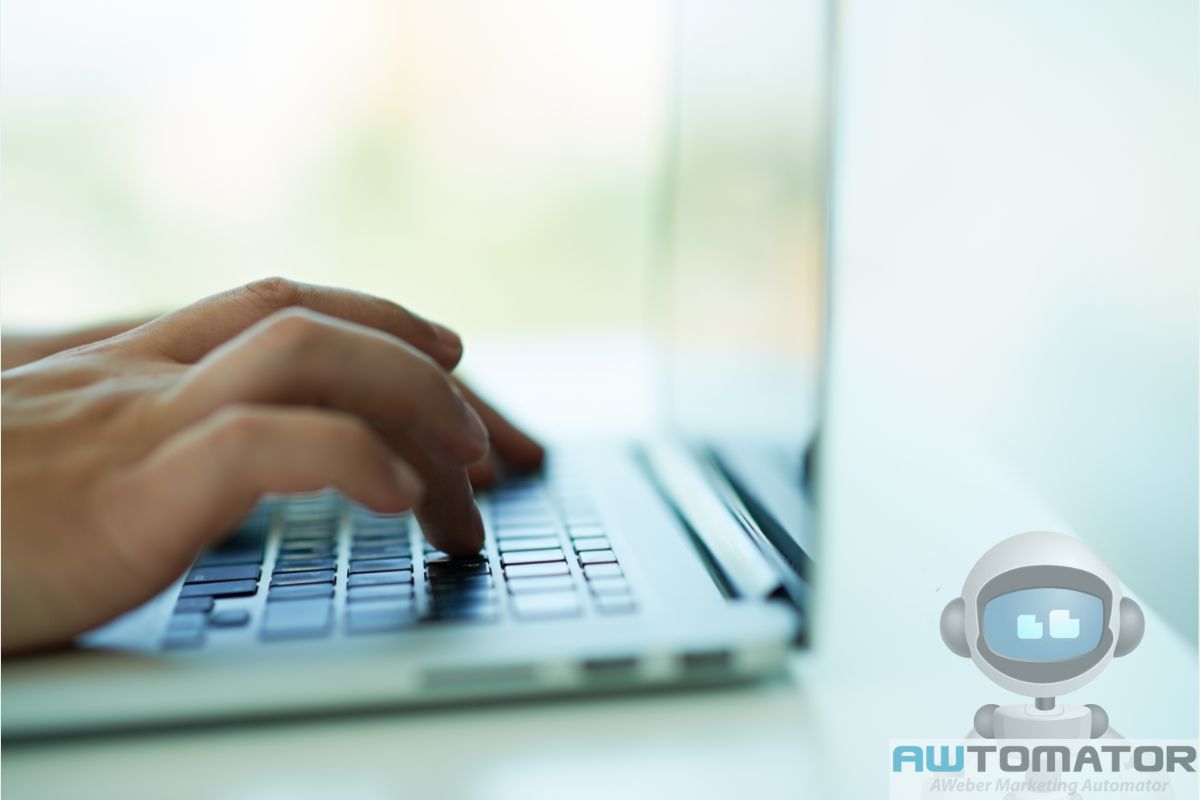 How Do You Create A List On AWeber?
As you've seen, lists are an extremely useful tool on AWeber.
Whether you're on their free plan and you're creating your one and only list, or you're using the paid Pro plan and you're making multiple, then you'll need to know how to make a new list with AWeber.
Thankfully, it's very simple!
Here's how to do it. 
Step One: Sign In
First, you will obviously need to sign in to your AWeber account.
If you don't have one, you can register for an AWeber account here. 
Step Two: Create A List
Once logged in, go to the dashboard of your AWeber account and click on the "List" option at the top left of the screen (under the AWeber logo).
A dropdown menu will appear. Click on "Create New List" at the bottom of the list.
Step Three: Enter Business Details
You'll be taken to the page for creating a new list, where you will be asked to enter the company name, address, and optionally, your website/Facebook Page URL.
Note the address you enter will appear on the bottom of all your emails.
This is to comply with the US anti-SPAM laws, and the address can be your registered business address or a PO Box. It doesn't have to be your personal one!
You can either choose from pre-existing options that you've entered before, or enter a new one.
Once finished, click on the blue "Next" button.
Step Four: Essential Details
On the new page, you will need to first enter the name of your new list. Under that box, you need to describe what it's about, too.
Subscribers will be able to see the list name and description when they click the unsubscribe link, and can choose which lists to unsubscribe/resubscribe to.
Once you've done those, you'll then see boxes for your name and email address.
These will be the name and email address that subscribers see on your emails, so fill out the ones you want to use. Then click "Next".
Step Five: Confirmation Message
Finally, you will need to choose the confirmation message that subscribers will get when they join your mailing list. 
You can pick from premade options, or write your own. You can even personalize the subject line so it automatically uses the subscriber's first name.
Please note, however, that if you write your own subject line, it will take around 1 business day for it to be approved. 
When you've written it, hit "Preview", then "Create List".
That's it! You have successfully created a list with AWeber.
Advanced: Single vs Confirmed OptIn
There are two camps when it comes to confirmation messages.
Some email marketers believe a confirmation email gives vital protection against spam signups. Others prefer single optin because the confirmation emails can go astray.
A good balance can be achieved by using reverse confirmed optin, which uses automation to detect when a subscriber has opened or clicked a link to prove they are genuine.
Final Thoughts
Lists are essential to Aweber. A free AWeber account can only create one list, and a Pro paid AWeber account can create unlimited lists.