AWeber is an email marketing service that makes it much easier and quicker for small businesses to engage with their customers, and one of their best features is the ability to set up autoresponder emails (see also '8 Best Free Email Autoresponders').
In this handy guide, we're going to explain how to use the latest AWeber autoresponder, called Campaigns, as well as the many positive reasons for you doing so.
Ready? Let's get started!
What Is AWeber?
Before we begin, it's worth going into more detail about AWeber and what it offers.
AWeber is one of the best email marketing services that helps small businesses to keep in touch with the subscribers who have signed up for their mailing lists.
It's targeted towards small and medium sized businesses, and is an especially good fit for content creators like bloggers, authors, podcasters and musicians, as well as professionals like coaches, consultants, realtors, and affiliate marketers.
Essentially, if you have an audience and would like to contact them by email, then AWeber is perfect!
It offers a variety of features to make life a easier, such as their drag & drop email builder that allows you to design attractive emails in minutes with the help of pre-made templates and the ability to add photos, videos, and more.
As well as the ability to send ad-hoc messages, AWeber also offers a fully featured autoresponder as part of their service.
What Is An Autoresponder?
AWeber's autoresponder allows your small business to build a relationship with your customers at scale, establishing trust through rapid engagement and support.
With an autoresponder, you can welcome new customers, share information about the business, and promote your services or products, all through automated emails.
To begin with, you create the emails. This can be done very quickly with the drag & drop email builder, which will give you attractive and engaging emails in no time.
After that, you can create an automated campaign, or use one of AWeber's pre-built template campaigns.
Then it's simply a case of setting which emails go where – and when. Once set up, the AWeber autoresponder will drip the emails to new subscribers on autopilot!
Using tags, you can make it so that specific email campaigns trigger on specific actions, ensuring your customers get instant, personalized responses all through automation.
How To Use AWeber Autoresponders
Setting up the AWeber autoresponder is thankfully quick and easy, so we're going to explain the process in a few handy steps.
Step 1: Sign In To AWeber
To begin with, you'll obviously need an account with AWeber. If you don't have one already, you can create a free account here which lets you build an email list of up to 500 subscribers.
Once you've made your account, sign in.
Step 2: Create An Email List
Your next step is to create an email list. This is a handy container that holds all your subscribers and automated email sequences in one place.
In AWeber's free account you can create one list, in their paid Pro account, you can create as many as you like.
Name it something that you will easily recognize, allowing you to tell it apart from the other lists you'll create later on.
You will then be asked to write a very brief description for the mailing list, because this will help to remind customers what service they signed up for and what content you're offering.
For example, if you do a weekly round-up of vegan recipes, put that in your description.
This way, you're more likely to keep customers from unsubscribing, because they'll always be aware of what they signed up for.
As part of the simple wizard to set up your list, you will next need to set the text of the double opt-in confirmation email subscribers will use to verify their email address is correct (see also: "The reverse confirmation email")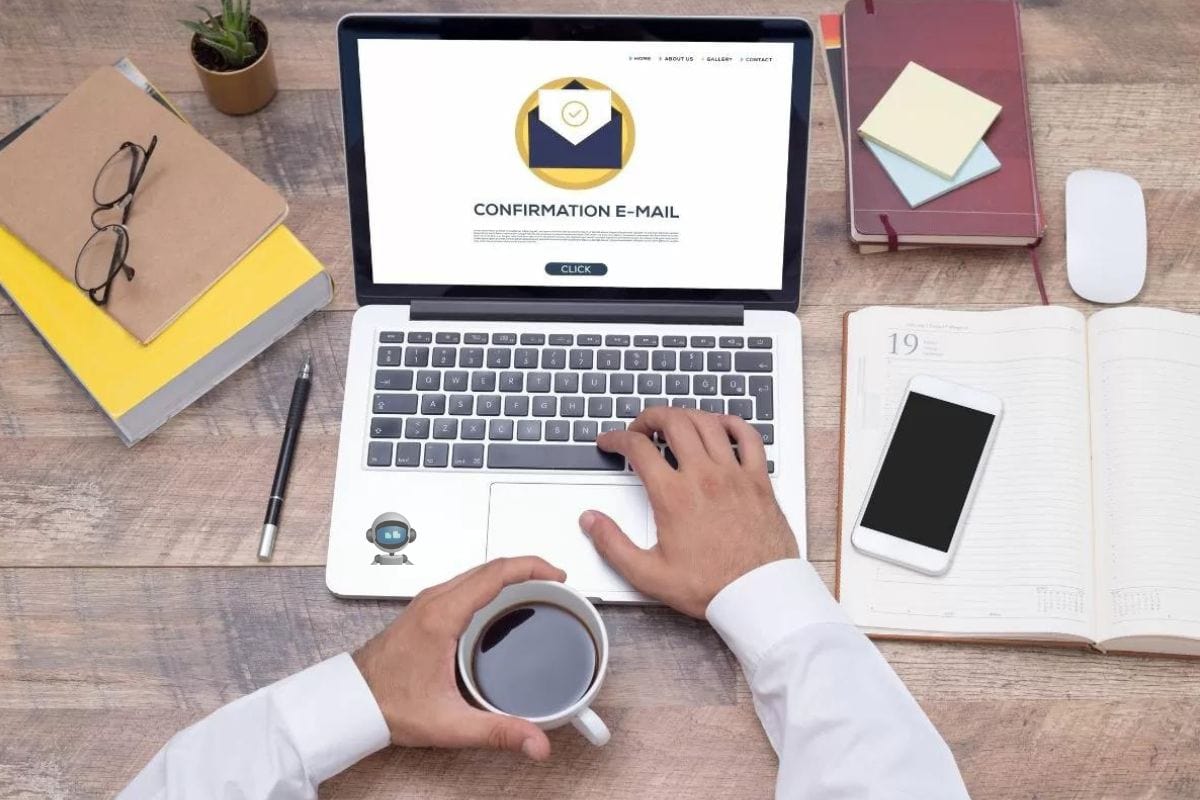 The AWeber suggested opt in email examples work well, especially when they use the customer's name – making your engagement more personal.
Finally, you'll be asked to make a sign up form for your list. This is how people will actually subscribe to your emails!
Step 3: Create An Autoresponder Campaign
Once a customer has subscribed and confirmed, you're going to want to greet them with a welcome email, and then drip out some more emails over time on autopilot.
This is where the AWeber autoresponder feature comes in!
Now, some of the tutorials out there on the web are outdated because AWeber has recently retired their legacy autoresponder in favor of their latest and greatest automation platform – AWeber Campaigns.
AWeber Campaigns is a drag-and-drop automation platform that lets you perform a sequence of actions based on a trigger.
Once triggered, a Campaigns autoresponder sequence will follow each step in turn, sending emails, waiting for a period of time, and tagging subscribers as defined in your Campaigns sequence.
Here's an example of a Campaigns sequence you might use to automatically give new subscribers a discount coupon.

AWeber provides lots of pre-built Campaigns you can import and adapt, so getting started is really simple.
This 90 second video tutorial shows you how easy it is to get an AWeber autoresponder campaign set up. Or if you prefer to read, go here.
Why Should You Use AWeber Autoresponders?
Email marketing is essential to business success, but it can take lots of time and effort.
With the latest AWeber autoresponder, called Campaigns, you create sequences of emails in advance, and let AWeber send them automatically to subscribers.
This saves you a lot of time, so you can focus on running your business.
Regular emails to your customers will improve their engagement with your business, keeping you and your services constantly on their mind.
Naturally, this should lead to improved sales too.
In short, the AWeber autoresponder platform is very quick and very easy, keeping your customers engaged on autopilot without you having to do anything.
Is AWeber Autoresponder Free?
AWeber offers both a free and paid version of their email marketing system, and their free plan lets you set up one Campaigns autoresponder.
You can use this to set up an initial customer welcome autoresponder email sequence, and AWeber even provides a template welcome campaign you can import!
With the AWeber free plan you get:
500 email subscribers
3,000 emails per month
1 Landing page
1 Campaigns autoresponder
1 Email List
Web push notifications
Drag & Drop Builder
Email Templates
Sign-up forms
Ecommerce
Pro AWeber Autoresponder
Upgrading to AWeber's Pro autoresponder removes all the restrictions, giving you.
Unlimited email lists
Unlimited Campaigns autoresponders
Unlimited Landing Pages
Removed AWeber Branding
Detailed insights & analytics
Webpage and sales tracking
Their full range of email templates
Split testing
And much more!
You will then also get access to the more advanced email automation tools that just all-around help a business.
You can play around with more personalized or exciting triggers for emails that can help you to produce better sales.
For example, the abandoned cart message is a great way to encourage individuals to revisit items. And they're known for boosting sales.
Final Thoughts
The AWeber autoresponder saves your small business time and effort, by automatically sending out your emails at scheduled times.
The free option is perfect for anyone who is starting up as a beginner. The subscriber limit, along with the email limit, is quite generous for those new to the marketing world.
However, as your business begins to grow, you will start to find that you will outgrow the limitations that come with the free access, and you may want to consider upgrading to the Pro plan.
The pro version offers more for you in terms of your marketing campaign, and the access to analytics and data will prove invaluable throughout the marketing campaign.
Having a strong autoresponder in your toolset will not only grow your campaign but also give you the spare time to put towards more important and pressing matters of your business.