Digital marketing is very quickly becoming one of the most popular professions that people consider getting into, especially since the prospects it offers are so strong, alongside incredibly competitive salaries and the chance to work in a field that is constantly growing and ever-changing.
Digital marketing also covers a wide range of different industries, and there are many different paths that you can specialize in, which is another reason why so many people find it such an appealing career.
However, many prospective digital marketers are often unsure of exactly what they need to do to land a job in this field (see also 'What Does A Digital Marketer Do Daily?'), which leads them to ask questions such as "is digital marketing hard to learn?", and "is getting a job in digital marketing difficult?"
So, if you want to enter a career in digital marketing, then read through our guide to learn more about how you can break into this increasingly popular field!
Digital Marketing – What Is It?
If you're unsure of what digital marketing is (see also 'What Is The Future Of Digital Marketing?'), then you're not alone, a lot of people don't fully understand exactly what digital marketing is, so allow us to explain a little more about it!
Digital marketing (see also 'Top 7 Skills Needed To Be A Digital Marketer') is simply a form of advertising and marketing that utilizes digital technologies.
This includes the advertising seen on things such as web-based publishing platforms and social networking platforms too, the targeted ads you see on your mobile device, general display advertising, email marketing, affiliate marketing, and even search engine optimization (SEO) too.
Those who work in digital marketing are tasked with making proper use of these digital tools to advertise to current and prospective customers, as well as helping to increase the traffic on a website, spread brand awareness, and to help their company fulfil its marketing objectives.
Why Is Digital Marketing Considered Hard?
This might sound easy, but many believe that it is a hard field to enter, so why is this the case?
The digital marketing field is generally split into two different categories, soft skills, and technical skills.
Whether or not you find digital marketing difficult ultimately depends on how well you deal with both of these categories, as well as if you have any prior experience in similar fields.
The technical category is where a lot of people struggle, as it contains multiple disciplines that you'll be required to learn, including SEO, social media marketing, influencer marketing, data analytics, and more.
There is also a huge range of software tools you may encounter, including email marketing providers (like AWeber), funnel builders (like ClickFunnels and Groove), payment processors (like Stripe, ClickBank and PayPal), analytics providers (like Google Analytics) and more.
Although you won't be expected to have an immense in-depth knowledge of all of these subjects, you will need to be an expert in at least one of these disciplines, whilst having a good understanding of the others.
On the other hand, the soft skills that are required to excel at digital marketing include things such as project management skills, communication skills, and general adaptability, and for some people, these skills come naturally, whereas others may struggle.
Can I Learn Digital Marketing By Myself?
Despite popular belief, you don't need to study an expensive course to learn some of the key skills to be successful in digital marketing, and many of the skills that are key to forming a good career in digital marketing are actually able to be self-taught.
The internet is full of free resources that can provide you with everything you need to know about skills such as producing video content, social media audits, and SEO too.
However, enrolling in a course is always a good idea, as this will ensure that your knowledge isn't flawed or missing any important information that might be key to landing yourself a role in digital marketing.
There are so many great benefits to enrolling in a course, including support from trained instructors, structured learning plans, and the chance to get hands-on experience in the industry.
Tips For Learning Digital Marketing Skills
If you're considering trying to enter the world of digital marketing, then you're going to need to educate yourself on the skills necessary to compete in digital marketing. So, here are some of our best tips for how to learn digital marketing skills!
Use Free Resources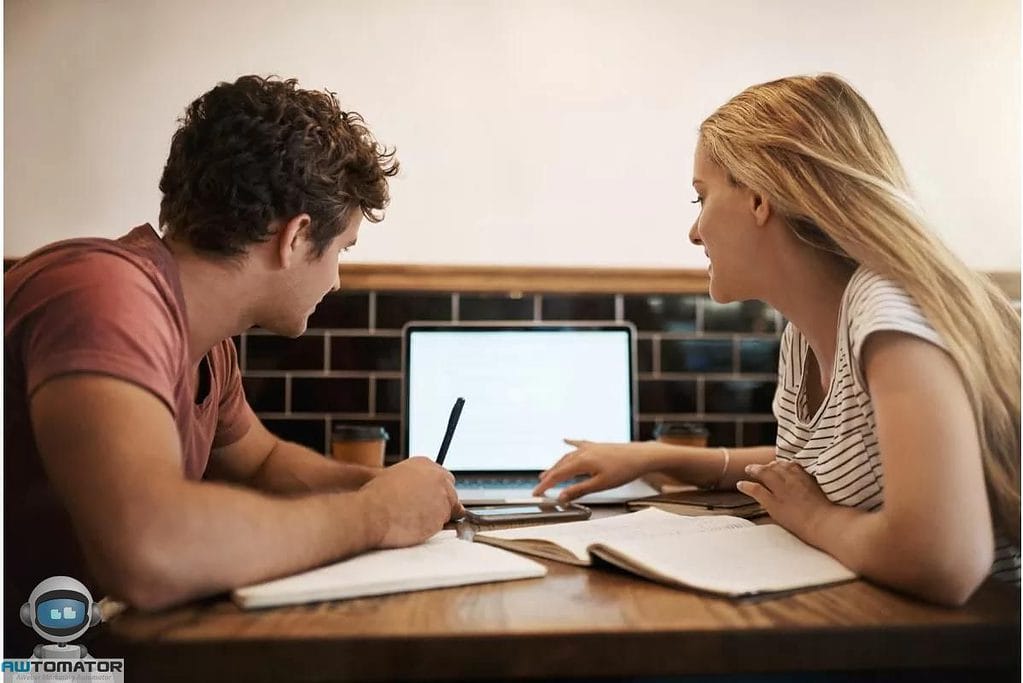 The internet is full of free resources that shouldn't be underestimated, and that you can utilize to help further your digital marketing skills.
If you've got any particular questions about the world of digital marketing, then using a search engine like Google will provide you with a whole host of answers and discussions, as well as provide you with resources to develop your skills.
Video tutorials are especially good at helping you learn skills, especially when it comes to things such as using digital marketing tools.
Blogs are also another powerful tool when it comes to learning digital marketing skills, as experts routinely share their knowledge and secrets with people looking to get into the field.
If you prefer to listen to audio rather than read, then consider finding some digital marketing podcasts, it's a great way to tune into some of the conversations held by experts in digital marketing, which will help you gain a better understanding of digital marketing, as well as being provided with career advice, and being able to stay on top of trends.
Engage Yourself
Why wait around to learn about digital marketing when you can learn everything you need to whilst doing it yourself?
Creating your own blog is the first step into getting involved with digital marketing. You'll be able to develop some of the key skills that are needed for digital marketing, such as copywriting, content planning, SEO, affiliate marketing, and producing content strategies.
Networking is another great way of learning more about the field, it's also how you're most likely to discover job openings and opportunities that have become available too.
Networking could also open the door to potential collaborations in the future as well, so it's definitely worth doing.
Enroll On A Course
One of the best things about digital marketing is that the path to becoming a digital marketer isn't set in stone, however, enrolling in a digital marketing course is a great way to get a competitive edge amongst others around you.
Experience
Nothing beats experience, and whether it comes from working on your own projects, freelancing for other people, or taking on an internship to learn more about digital marketing whilst working, employees will be impressed if you're showing initiative to learn everything you can about digital marketing whilst continuing to develop your skills.
Summary
So, many people might consider the path to becoming a digital marketer a difficult one, and whilst this might be the case for some people, it ultimately depends on a number of factors, including background experience, and natural skill, but ultimately it all comes down to your initiative.
The internet is full of resources and opportunities to learn more about digital marketing, so it's down to you to make use of them in order to develop your skills.
If you want to become a digital marketer, then follow some of the tips we provide in our guide, and you should get there soon enough!