The job of a digital marketer might seem appealing to lots of people, because marketing can be a creative and fulfilling outlet, especially with the enormous potential that digital platforms bring to it.
However, if you're not already in that business world, you might be unsure of what being a digital market actually entails.
For example, what does a digital marketer do daily?
The short answer is that it varies, with lots of different roles all depending on the situation.
A digital marketer's daily tasks will depend on how long they've been in the career (see also 'Is Digital Marketing A Good Career? [10 Reasons]'), what kind of a company they're working for, the products that their company is offering, and the area of marketing that you specialize in.
In general, though, you'll be responding to colleagues and working on content creation.
That said, there is so much more to cover about what a digital marketer does daily, and we've got all the answers below (see also 'Is Digital Marketing Hard To Learn?')!
Our handy guide will give you an insight into the daily tasks and schedule of a digital marketer (see also 'Top 7 Skills Needed To Be A Digital Marketer'), looking at the work they have to do and the way they prioritize and organize their job. Read on!
What Is A Digital Marketer?
Before we get to the daily tasks of a digital marketer, it's important that you understand what the job actually is.
A digital marketer is, essentially, somebody in marketing that primarily uses digital platforms and methods to do their job.
As you'll know, marketing is all about promoting products and increasing sales of products, while communicating with customers too.
A digital marketer, therefore, is somebody that does that with the help of digital marketing methods.
For example, emails have revolutionized the way that businesses can communicate with their customers.
Similarly, websites and social platforms have provided brand new ways to advertise to audiences.
A digital marketer can use various different digital channels, embracing both internet and mobile technology to deliver their brand's messages to as many relevant customers as possible.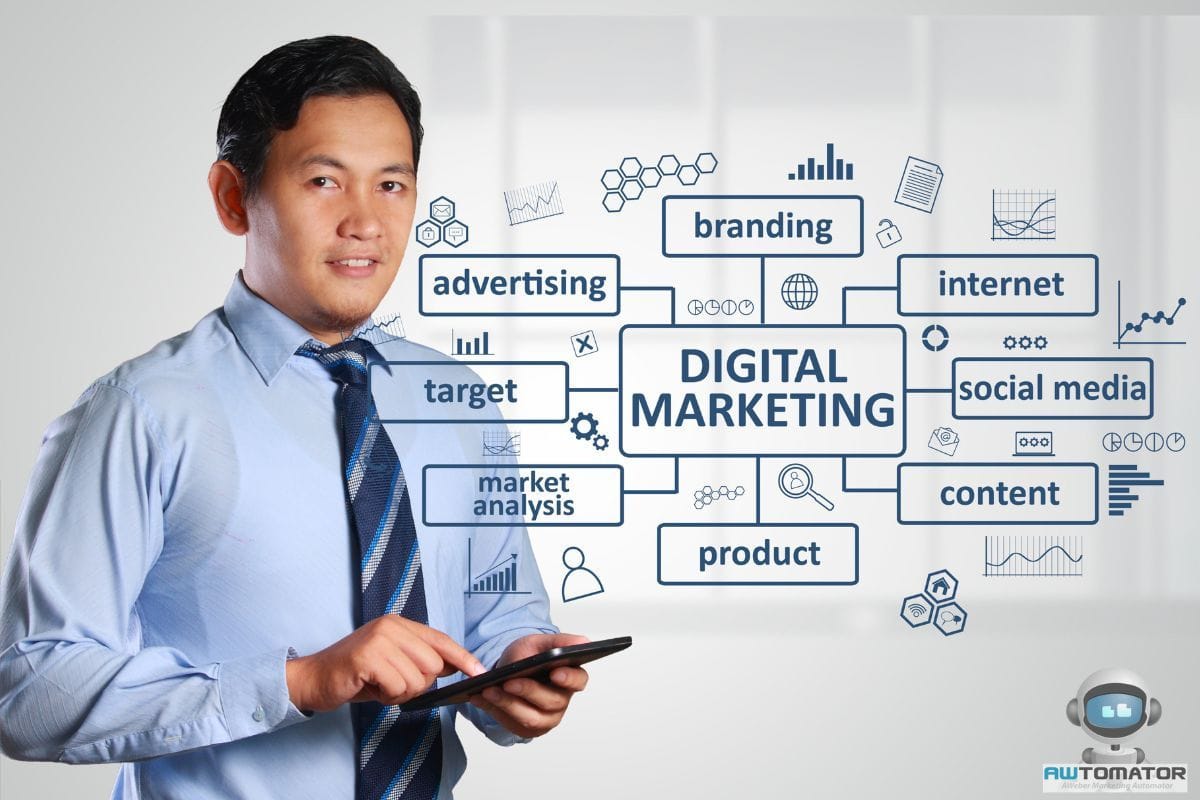 What Does A Digital Marketer Do Daily?
Now that you know what a digital market does, you'll understand why their daily tasks look as they do.
It's now time to break down their daily jobs, with explanations of each of them.
Emails and Calls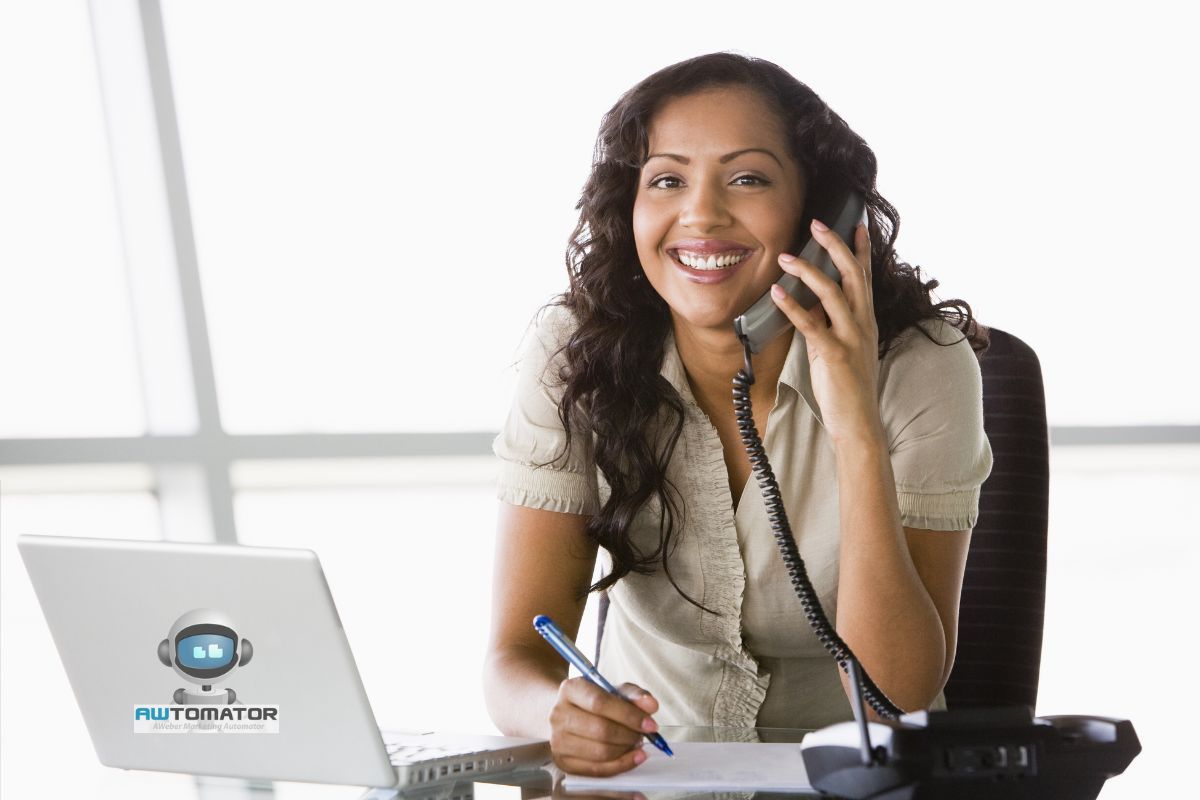 Like most modern jobs, a digital marketer's work day will include emails and calls.
A digital marketer's emails will allow them to structure their work day, informing them of the tasks they need to prioritize and in what order.
For a digital marketer, some emails might contain campaign performance reports.
These will update the digital marketer on how a digital marketing campaign they're involved in is performing, which will highlight both where it's going well and where it needs improvement.
The latter is really important, because they will need to start fixing those areas.
On top of that, emails are a great source of news from outside the company.
Digital marketers often subsribe to news alerts and reports on changes within their industry, allowing them to keep on trend and ahead of the competition.
Engaging WIth Customers
Next up, a digital marketer will spend time engaging with customers online.
To begin with, they will monitor all of the brand's social media channels and see how customers are interacting with those.
If customers have been asking questions, it's important to reply to them as helpfully and as quickly as possible.
On top of that, customers might have shared their experiences with your brand and its products. In these cases, it's important for the digital marketer to thank them for their feedback, and deal with any queries or issues.
Engaging with customers will encourage them to keep coming back for more – as well as making your company look friendly and involved.
Some of this feedback can be found by setting up Google Alerts for your business.
This will allow you to see whenever customers are publicly posting about your company, giving you a chance to thank them when it's positive.
And when it's negative? A digital manager needs to respond as soon as possible in a way that can help the customer fix their issue.
To save time, you should have a template response premade for use in these situations.
Monitor Trends And Competition
A good digital marketer will monitor both digital marketing trends, as well as industry specific trends, so that they can keep up to date.
Additionally, they should monitor what competitor companies are doing, in order to see what other strategies might work.
Managing Marketing Campaigns
Overseeing content marketing and advertising campaigns is an essential part of a digital manager's job.
These might see you producing and writing original ad content (with supporting graphics), planning and creating email marketing campaigns, and scheduling posts for social media. Additionally, you might plan some A/B testing for users.
On top of this, you might develop PCC (Pay-Per-Click) marketing campaigns, as well as attend to bid strategies.
Campaign Effectiveness
With every campaign, a digital marketer will need to measure its effectiveness.
Using Key Performance Indicators, you can measure how the campaign is going, and find out what elements need to be improved.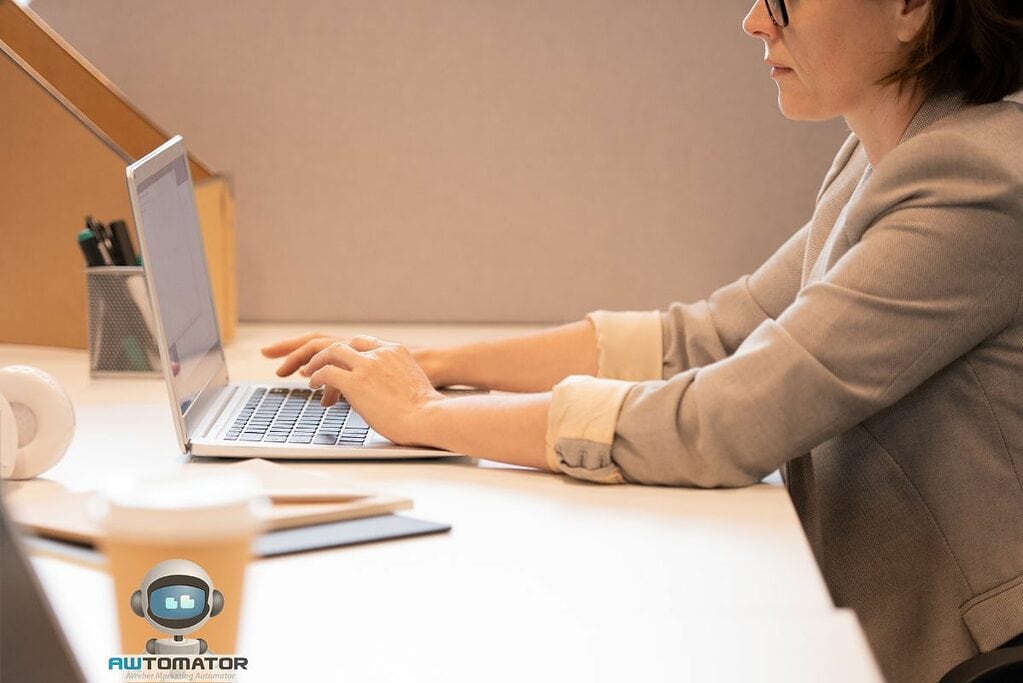 Managing Websites
On the more technical side of things, a digital marketer should have an understanding of HTML that will allow them to work alongside web developers to ensure the company's websites and adverts are at peak effectiveness.
SEO (Search Engine Optimization) is a major part of the internet and marketing, because it influences how highly your results will rank on people's internet searches.
This should improve the amount of traffic on your websites, improving your visibility and marketing your brand.
Networking And Influencers
Finally, an important part of a digital marketer's day is networking.
It's always important to make new connections in your industry, because it allows you to share ideas and take new marketing inspiration from others for you to use with your own company.
However, it's also worth getting in contact with influencers.
Influencers can be a great way to advertise your company and products, because they have pre-existing large audiences who take their word seriously.
Better yet, they may have their own personal views about your products that they can channel into engaging and passionate content promoting your brand – which audiences will resonate with a lot more than a bland ad read!
Final Thoughts
A digital marketer has plenty of different tasks to do daily, all revolving around different ways that they can market their brand via the internet and digital media.