The life of an email marketer is not as easy as it appears.
Sure, there are many benefits to be reaped from email marketing, and it has many advantages. It's a cheap but incredibly effective strategy when implemented correctly.
You can send out your message to the masses quickly and easily. And you can collect data and easily track your results, progress, and goals.
But these benefits are the pot of gold you collect at the end of your quest. Before you can reap the rewards, you first must defeat these six great foes that stand in your way.
Luckily, though, you have me to guide you.
Think of me as your mentor. The Yoda to your Luke Skywalker. The Dumbledore to your Harry Potter. The Gandalf the Grey to your Frodo.
Or the Wizard of AWeber, as one of my customers calls me.
In this article I'm going to highlight the six foes you will face, and the strategies you'll need to defeat them.
So, let the adventure begin!
The Foes Of The Email Marketing World
On your journey to success, there are six main foes that you are sure to stumble upon.
You need to be able to anticipate them and also know how to defeat them.
So, let's take a look at each one and the main ways to overcome them.
Foe One: Building An Email List
It's important to note that to keep things legal, which I highly recommend, people must choose to be emailed by you.
They need to opt-in to your email list.
You will therefore need to:
a) tell people where to opt-in. Typically, this means adding signup forms to your website, or links / banners to your opt-in landing page(s).
b) give them an incentive to do so. Known in marketing circles as a "Lead Magnet", this is typically a small item of value, such as a checklist, report, or other snippet of info.
This can take time to truly grow, but perseverance is key (see also 'How To Earn From Email Marketing [Ultimate Guide]').
Whatever you do, do not purchase an email list to use for your campaign.
This will not have the desired effect you want. Instead, what is likely to happen is you'll be flagged as a spammer and get kicked off the email platform entirely.
How To Defeat This Foe
As I mentioned above, this is a stubborn enemy that requires patience, perseverance, and persistence to defeat. Don't go down the quick and easy route of purchasing emails.
Instead, spend the time to highlight to your audience why they should opt-in.
Be clear and concise about what your audience can expect from you and how it's going to benefit them. Whether that's special offers, updates, or extra services.
And promote, promote, promote! Here are some ideas:
Make It Effortless – Make signing up for email updates very easy. People won't mess around, they don't have the time. Make signing up a breeze and you'll see those numbers boost.
Incentivize – People are typically interested in themselves. What's in it for me? Give your audience an incentive or reason to sign up.
Loud & Proud – Promote how many subscribers you currently have. Join over xxx subscribers today!
Foe Two: Open Rates
Okay, so now that you've got a list of subscribers and you've reigned victorious over your first foe, it's time to meet your second.
Getting your subscribers to actually open the emails you're sending.
We've all got email inboxes absolutely overflowing with emails from various companies and brands, right?
Well, no one sits and opens every single one of those emails.
In fact, the industry averages show only around 20% of emails get opened.
So how do you ensure that your emails are in the chosen few?
How To Defeat This Foe
There are a few good strategies you can use to boost your open rate. Let's take a look!
Concise Subject Lines – The subject line of your email is the first thing that the recipient is going to notice. So it needs to be concise and it needs to be engaging. You're looking to grab their attention and leave them wanting more so that they'll click open that email.
Personalize Subject Lines – Did you know your recipient is 26% more likely to open that email if the subject line is personalized? Give this a go and see how it works for you.
Trigger Events – This means that your recipient will get an email after certain events take place. They've just signed up, send them a welcome email. These have a 68% open rate. They've added something to the cart but not purchased anything? Send over a follow-up email. 45% of these are opened and over 10% lead to finalizing that purchase!
Focus on clicks and sales – Open rate tracking is notoriously inaccurate, as email providers often block tracking images. Clicks are a more accurate measure of engagement, and sales are your ultimate goal. So focus on these instead!
Foe Three: Low Deliverability Rates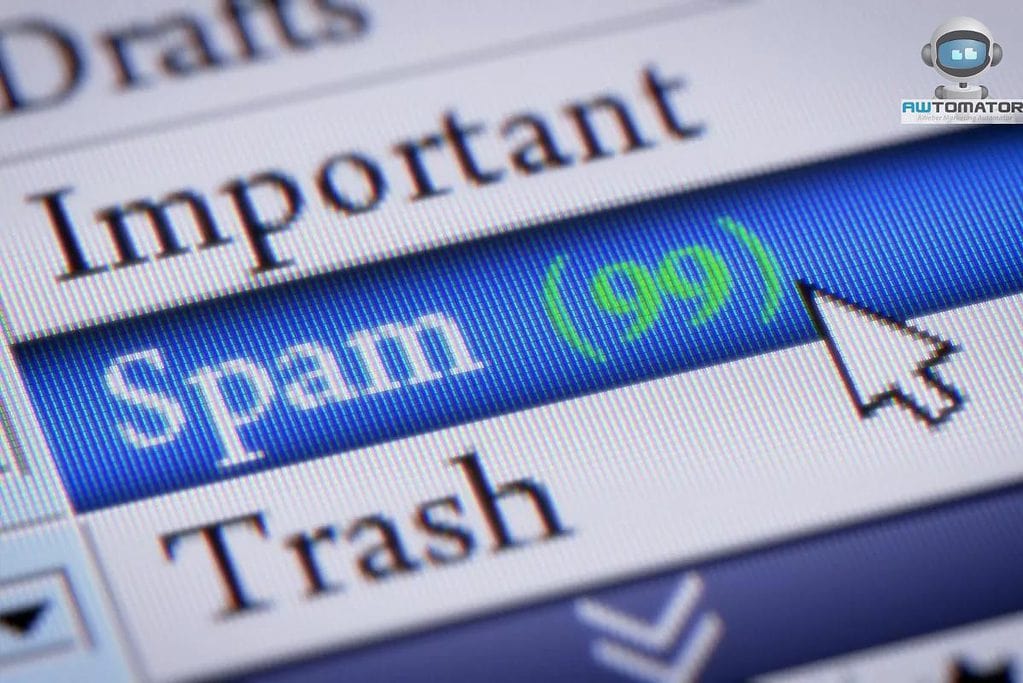 This foe also goes by another name: Spam Folder. And you really need to work hard to defeat this boss or your whole campaign is doomed.
You can have the longest email list in the world, and send emails with the most compelling subject lines, but it will mean absolutely nothing if those emails are finding their way to the dreaded spam folder.
How To Defeat This Foe
Choose Your Email Marketing Provider Wisely – All email marketing providers are not created equal, and some have better relationships with the likes of Google and Yahoo than others, which means their emails more often end up in the inbox. A reputable provider like AWeber is all you need here.

Choose Your Words Wisely – By this I mean to steer clear of spam-related words. Buy! Cash! Earn $$$! Save $$$! Make $$$! Free Prizes! Be Your Own Boss! These all just scream spam and you're going to find your way to that dreaded folder pretty quickly using these kinds of words.

Clean-Up Subscribers – The likes of Google and Yahoo are getting very good at spotting bad actors like spammers, and marketers who don't curate their lists. If you have lots of fake or inactive email addresses on your lists, your deliverability will start to suffer. So you may be best pruning inactive subscribers after a period of time.

Contact Confirmation – Not all fake emails will be intentional. Spelling mistakes are easily made. Using email confirmation (aka double opt-in) can help keep your lists clean and improve deliverability rates.
Foe Four: Unsubscribes
Some unsubscribes are inevitable, but if lots of people are hitting the unsubscribe button there may be a problem with your campaign.
How To Defeat This Foe
Timing – Look at the frequency and timing of emails you are sending. One of best ways to get lots of unsubscribes is to bombard your subscribers with emails.
Expectations – Set expectations up front, on your opt-in page and in your welcome email. People will happily receive a daily email, for example, if they are expecting that when they sign up!
Content – Strike a balance between informational, social, and promotional. Nobody likes an endless stream of hard-sell emails.
Segment – Not all of your recipients will be interested in the exact same content. It is worth grouping your email list into segments and sending information to the relevant customers and clients only.
Reengage – Find ways to reengage inactive followers before they unsubscribe.
Foe Five: Click-Through Rates
So you've got your email list, you've got them staying on your email list, and you've got them opening your emails.
Good stuff – but unfortunately not quite good enough. Not yet.
The next thing you'll need is to get those who are opening your emails to actually click on your links, and get them to your webpage to convert those sales.
How To Defeat This Foe
Add Videos – everyone loves a video and it's much more interesting and engaging than a few words in an email. And this easy and effortless tactic can boost your CTRs by a whopping 65%
Engage – Polls, images, share links, and subscriber bonuses such as spin-the-wheel discounts. All these help boost click-through rates because it involves the recipient engaging with the email.
Mobile-Responsive – Try to remember that most individuals are opening their emails on their smartphones nowadays. Make sure your emails are optimized to be opened in this format.
Foe Six: Return On Investment
When you've finally made it to the final foe, it can feel like all the hard work is finally over. And for the most part, it is.
However, you really need to be able to measure that you're getting a return on your investment, and this can prove quite difficult to do.
How To Defeat This Foe
Make use of tracking systems, such as Google Analytics UTM parameters.
If you are using AWeber, then you can track payments to see the emails that are making you money. As you grow, you may also add AWtomator for advanced tracking and behavioral dynamic response.
Final Thoughts
And there you have it, you made it through all those windy roads and difficult challenges. You have conquered every email marketing foe that stood in your way and it is now time to reap the rewards!
Congratulations, you did it!