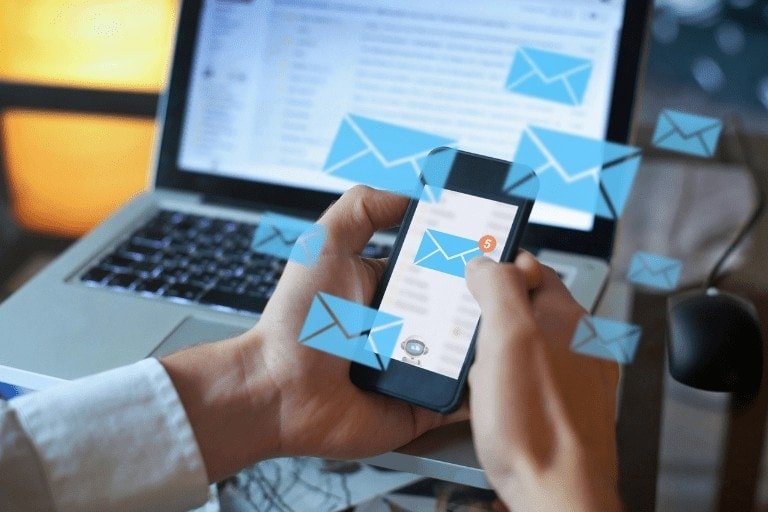 Opt in email marketing is an essential tool for businesses to connect and engage with their customers. It allows you to communicate important messages, share valuable content, and promote your brand to people who can benefit from it.
According to industry reports, 49% of consumers said they want to receive weekly promotional emails from their preferred brands[1].
However, not all email marketing efforts are created equal. Without proper planning and execution, your emails can end up in the dreaded spam folder or, worse, damage your brand's reputation.
That's why it's essential to give your prospects a chance to choose to receive your emails.
You can do this with opt in email marketing.
In this article, we will explore what opt in email marketing is, its benefits, and how businesses can do it right.
What is opt in email marketing?
Opt in email marketing is an email marketing strategy where you ask permission from people before sending them emails.
For this reason, it is sometimes also called "permission marketing".
Usually, you can get people to give you their email addresses in exchange for some value. That could be a lead magnet – free PDF, eBook, or guide – or the promise of content they need.
After giving you their email address, you can send them regular emails with lots of great content like tips and strategies, build trust, establish a relationship, and ultimately drive sales.
Is opt in required for email marketing?
Whether opt in is required for email marketing depends on the laws in the country where it is taking place. This is usually the location of the prospective customer, not the email marketer.
In many countries, such as the United States and those in the European Union, businesses are required to obtain explicit consent from individuals before sending them marketing emails.
So make sure that all of your opt in email marketing campaigns follow the guidelines of the CAN-SPAM Act in the United States and GDPR laws in the European Union.
These laws are intended to protect the privacy of individuals and prevent businesses from engaging in spamming or other abusive email practices. Failure to comply with these laws can result in serious legal consequences, including fines, legal action, and reputational damage.
Even in countries where opt in is not legally required, many businesses still choose to obtain opt in consent as a best practice for email marketing.
This is because when individuals voluntarily opt in to receive emails, they are more likely to be interested in the products or services being offered. This can result in higher open rates, click-through rates, and conversion rates for email campaigns.
So while opt in may not be legally required in all jurisdictions, it is generally considered to be a best practice for email marketing that can help improve the effectiveness of email campaigns.
What is the difference between opt-in and opt-out emails?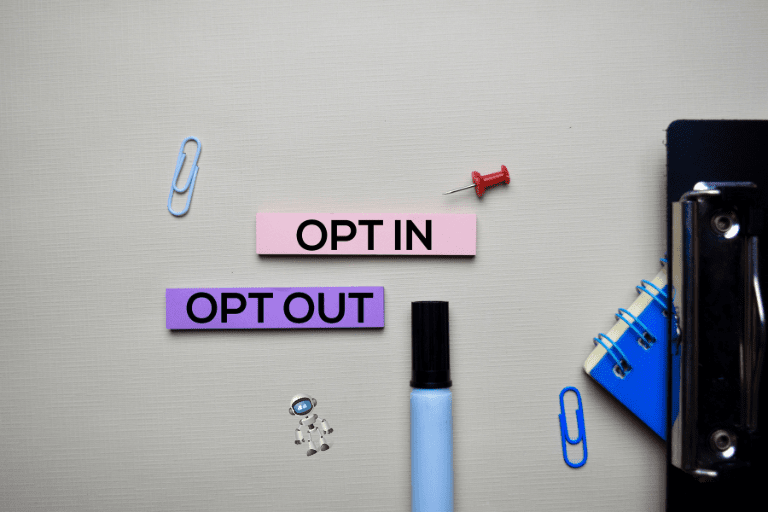 Opt in email marketing is simply a way of asking permission before sending out emails.
When collecting an email address, perhaps as part of an order, the consumer is asked if they'd like to receive email marketing in the future. If they opt in by clicking yes, they're now added to your mailing list – and you can now send them emails as often as you'd like.
Opt-out email marketing assumes permission is given for marketing emails because of the circumstances. For example, if collecting the customer email as part of an order, some kind of email followup might be expected, and this may be a blend of premium content and marketing.
In both cases, you give customers the option to unsubscribe from your email list. In other words, your subscribers can choose to no longer receive any future emails from you by clicking the 'Unsubscribe' button.
Opt in email marketing campaigns are generally preferred because if the follow-up sequences generate spam complaints, there is at least a verified record of consent being given.
Can you legally buy email lists?
You can legally buy an email list, but it is generally not recommended unless you are buying it as part of a business takeover or merger.
Make sure that you know your local laws and regulations before proceeding. Also, make sure you know how the emails were collected to ensure you aren't sending any unwanted emails.
It is crucial to remember that trust is the key to email marketing. If you want to build trust and deliver high ROI or boost sales, you'll need a quality subscriber base built on consent.
In other words, you always want to be a welcome guest in your subscriber's inbox.
Buying a business with an email marketing list is one situation where an opt-out email marketing campaign can be very useful. You can send 2-3 follow-up emails highlighting the takeover of the old business and asking the subscribers to re-confirm their wish to receive emails going forward.
Single vs. double opt in email systems
Both single and double opt in systems use an email opt in form to collect subscriber's details.
Single opt in means that once a site visitor submits their email address, they get added to your mailing list automatically and can begin receiving emails.
Marketers often use this method to add names to their list of subscribers. This process removes the additional step of confirming a subscription, which many users find to be inconvenient.
The quality of the subscribers may not be guaranteed by this method, though, as some subscribers may accidentally or intentionally enter incorrect email addresses, resulting in low engagement rates.
Double opt in (also known as "confirmed opt in") on the other hand, requires them to take an additional step of confirming their email. This is most commonly done through a confirmation link sent in their first email from you.
Although this method may result in fewer subscribers initially, it ensures you are only adding engaged, fully working email addresses to your list.
Long term, this can result in higher conversion rates and better ROI.
So while single opt-in can be the simplest way to establish a list of subscribers, double opt-in may greatly benefit businesses. It helps comply with legal requirements and ensures the quality of subscribers.
Ultimately, the decision to choose a single or double opt-in method depends on the specific needs and goals of the business.
Advantages and disadvantages of double opt-ins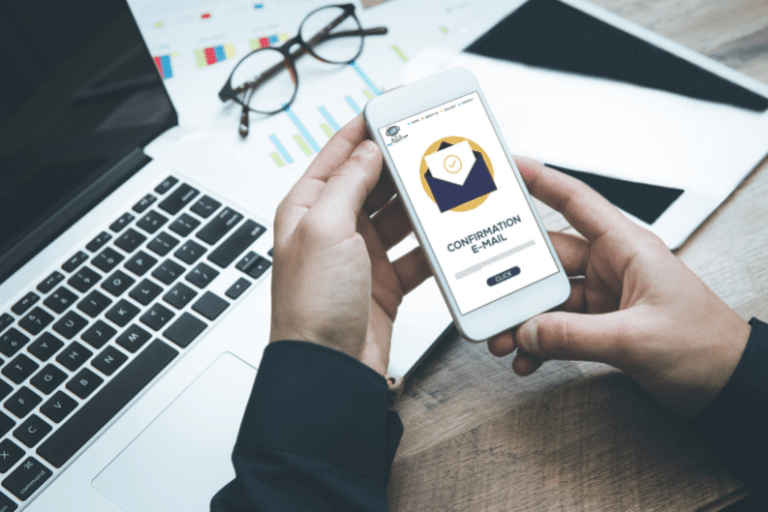 Double or confirmed opt in emails are considered best practice by the email marketing software providers and also by many email marketers.
One of the advantages of double opt in email is having higher quality and more engaged new subscribers. Using confirmed opt in emails ensures subscribers are genuinely interested in receiving your emails, and are less likely to mark them as spam or unsubscribe. As a result, a more engaged and active subscriber base is built.
Another advantage of double opt in is the lower risk of being labeled as spam. Since double opt in requires subscribers to confirm their interest in receiving emails, this reduces the likelihood of them marking the emails as spam.
However, while double opt in ensures the quality of your list, it does require an additional step in the opt in process, which can discourage some subscribers and lower the conversion rate of your opt in email forms.
That's why many marketers prefer to use or recommend single opt-in.
But what if there's a solution to this? What if you can enjoy the advantages of these systems at the same time without having to experience their disadvantages at all?
That's where the "reverse confirmed opt-in method" comes in.
This method was created to work for the AWeber email marketing provider in combination with AWtomator – a marketing automation platform. However, it can be adapted to pretty much any email marketing software platform that includes marketing automation.
Essentially, this method uses a single opt in email list in the normal way, but monitors subscriber engagement such as link clicks to confirm they are active and engaged.
For instance, if the sign-up form offered a lead magnet, a series of reminder emails could be sent to encourage subscribers to click the link and claim the free content.
If the subscriber engages and downloads the content, they can be tagged as active. If they don't respond, the email can be removed as inactive.
This helps to ensure that only subscribers with valid email addresses and an interest in hearing from you are added to your main list.
In this case, it's a win-win situation.
What is a good email opt in rate?
An email opt in rate is the percentage of people who agree to subscribe to your emails. It can vary depending on several factors, including your industry, the type of website or platform you have, and the quality of your content.
Opt-in rates of 2%-5% are generally viewed as good, but some websites with highly targeted landing pages and sign up forms can achieve opt-in rates of 10% or higher.
You see, the ideal opt-in rate for your email list depends on many different factors, so you'll need to be very careful when looking at your goals and the success of your email campaigns.
Ultimately, the quality of your content is the most critical factor in determining your opt-in rate. If your content is valuable, relevant, and engaging, subscribers will be more likely to sign up for your emails and remain engaged over time.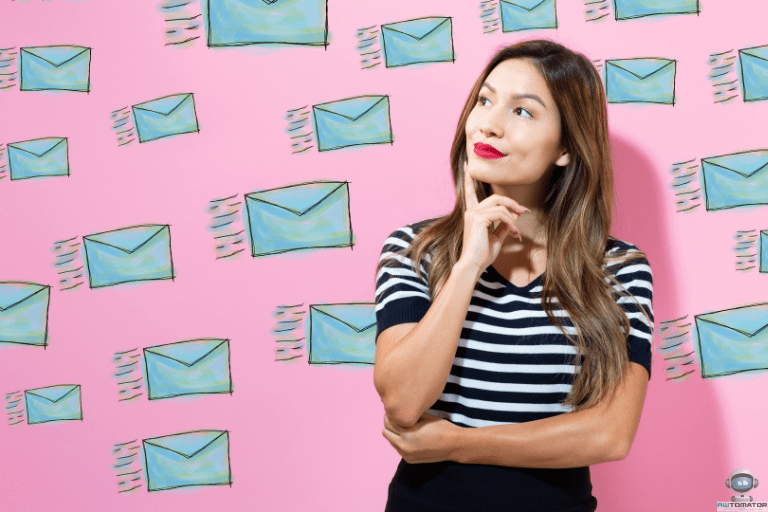 How do I create an opt in email list?
Creating an opt in email list can be a powerful way to grow your business, build relationships, and better understand your audience. All you need is some email marketing software (such as an AWeber account) and a way for prospective subscribers to find your signup forms (such as via social media or a blog page).
Here are some tips for that will help you build an opt in email list.
Provide value and write a compelling copy
Turn your website into a valuable resource for prospective customers and drive traffic to it. Give your visitors quality content they can share with their friends and turn them into subscribers.
Also, this is your chance to convince prospective subscribers that they need to be on your email list. Use compelling copy that attracts their attention and clearly states the value of signing up.
Drive customers to your opt in email form by highlighting their benefits, value, or the things they will miss out on if they don't subscribe.
Keep your opt-in form simple
People don't like filling out a lot of complicated forms and studies show that opt in rates generally drop off with every extra piece of information you require.
So make it easy for interested prospects to sign up for your list by asking for only the information you need—and then make sure that form is easy to mobile-friendly.
Do test different form types, however, because every niche has slightly different expectations and needs, and this can yield surprising results. For example, one study by Hubspot found that forms with 3-4 fields outperformed forms with just 1-2 fields!
Offer an incentive
Give your customers something to sign up for! Offer an incentive that your customers can only get by signing up for your email list. This can be in a form of a free e-book, exclusive offers, discounts, or other valuable content.
Use double opt in
Double opt in marketing systems require subscribers to confirm their subscription by clicking a link in an email they receive.
This process makes sure that new subscribers are interested in the content you're sending, and reduces the likelihood of them opting out after receiving your emails.
It also helps you stay compliant with privacy and email marketing laws, such as the CAN-SPAM act and GDPR.
How do I promote my email opt-ins?
Get your opt-in form seen and used!
Here are some ways you can do to promote your email opt-in:
Make it easy for website visitors to sign up
Add an opt-in form to your website's homepage, sidebar, footer, and other relevant pages.
Use pop up and slide-in forms
Don't let your website visitors slip away! Using pop-up and slide-ins forms on your website can capture visitors' attention and encourage them to sign up for your email list.
Make sure, however, you are using modern "lightbox" style pop ups, and not the old style browser alert popups, which are considered intrusive and spammy because they prevent the back button being used.
Offer something of value
Create something that your audience will find valuable and want to join your email list for.
This can be an e-book, guide, or premium content, such as a sneak peek of a new product. You can also offer a special discounts or perk such as free shipping.
Targeted content that solves a specific problem usually works better than the promise of a newsletter or general content.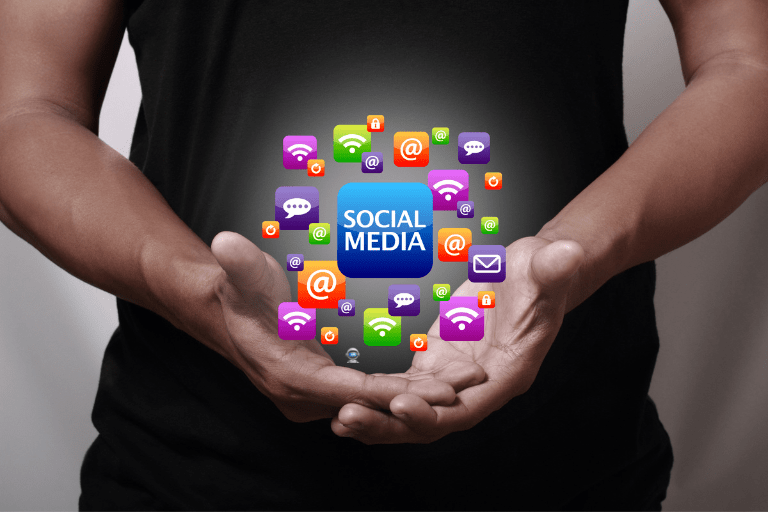 Social media is a great place to promote your email opt ins and get more people interested in your brand.
Share links to your sign-up page, post about your signup incentives, and encourage followers to join your email list.
What does a good email opt in landing page look like?
A good email opt in landing page includes the following elements to build trust, streamline the signup process, and maximize conversions:
An engaging headline
A compelling and engaging headline can make all the difference when someone is deciding whether to sign up for your email list.
Make it clear, concise, and understandable. It should speak directly to your target audience and easily communicate the value of signing up for your email list.
Compelling copy with a clear call-to-action
Your copy should expand on the headline to establish relevance and build desire. If possible, you should also use scarcity or urgency to encourage action.
Ensure your call-to-action is clear and easy to identify. Make sure buttons look like buttons, and use action orientated language where possible ("Download Now", "Get Instant Access" etc)
Finally, use social proof elements, such as testimonials or download counters to encourage signup.
Identity and credibility elements
Prospective customers are more wary than ever, so it's vital you demonstrate you are a real business they can trust.
So make sure you clearly show who is behind the form by including identity elements for your business such as your logo, business name, contact details.
Make sure you also provide a link to your privacy policy, and that it is up to date and meets current best practices for GDPR and the CAN-SPAM legislation.
Finally, consider adding 3rd party credibility elements, such as trust logos, and related authority websites ("as seen on") if you have them.
Best Practices for your Opt in email marketing campaign
As you can see, there is a lot to think about before you build an opt in email list.
So, to summarize, here are some best practices for creating a successful opt in email marketing campaign:
Give subscribers numerous opportunities to sign up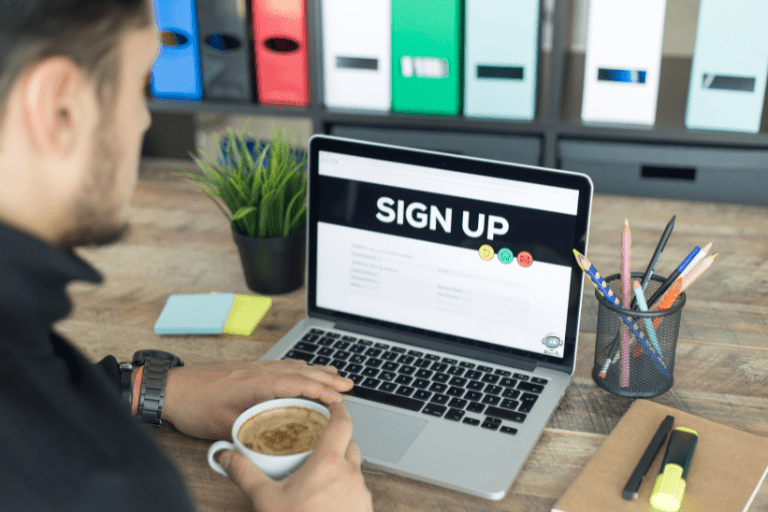 Provide your audience with a variety of options to join your email list, such as through website pop-ups, social media, or a landing page.
This will increase the chances of them subscribing.
Don't ask for too much information in your opt-in forms
Keep your opt-in forms simple and only request the necessary information. Too many fields can discourage potential subscribers from signing up.
Place opt-in forms for the best conversions
Opt-in forms should be put where they are most visible and easily accessible, such as at the top of the website, in the middle or end of blog posts, or in the website's header or footer.
Always tell people what to expect
Give your subscribers a clear idea of what they may expect from your emails. This can include the type of content, frequency, and purpose of the emails.
Create valuable content
Make sure your subscribers have access to high-quality information that is pertinent and useful. This can include how-to guides, blog posts, case studies, and more.
Always aim to be a welcome guest in your subscribers inbox.
Avoid purchasing an email list
Avoid buying email lists as this can harm your deliverability rates. Instead, focus on building an organic email list through a variety of sign-up processes.
Make your emails valuable and encourage your subscribers to share your emails with their family, friends, and colleagues.
Your audience will grow and your email list will expand as a result.
Establish a strong network
Promote your email list on social media and get users to follow your business. This can help you gain more visibility and connect with more people.
Look for opportunities to cross-promote and share valuable content with other peoples audiences, such as appearing on podcasts or writing guest content on other blogs.
Segment your audience based on their behavior
Segment your email list based on the behavior and interests of your subscribers. This will allow you to send targeted and personalized emails that are more likely to convert.
You can also send re-engagement campaigns to subscribers who have stopped responding to your emails.
Clean up your email lists
The major email service providers, including GMail and Yahoo, monitor subscriber engagement too, so if you have a list full of subscribers who don't open or click links in your emails, then you'll soon find yourself appearing in the junk or spam folder.
So it's vitally important to keep your lists clean and remove unresponsive subscribers.
Ask customers to subscribe during checkout
During the checkout process, provide customers the choice to join your email list. This is a great chance to obtain their contact information, grow your email list, and drive repeat sales.
To establish credibility and trust with your subscribers, provide social proof in your opt-in forms, such as client testimonials or reviews. Make sure you look like a real business!
Make people feel like they're missing out
Create a sense of FOMO (fear of missing out) and urgency by using limited-time deals or exclusive content. This will encourage consumers to subscribe.
Don't hide your unsubscribe links
Include a clear and visible unsubscribe link in each email to make it simple for subscribers to stop receiving your emails. This will prevent spam complaints and help maintain a healthy email list.
Choose good email marketing software
There is a lot of choice when it comes to email marketing systems, and each has their pros and cons (see: The 6 Best Email Marketing Software Platforms).
The key factor to consider is deliverability. After all, if your emails don't get through, everything else is a waste of time.
I personally use and recommend AWeber. It's deliverability is second to none, it is easy to use for beginners, and flexible enough to meet power user needs too (especially when paired with AWtomator).
Final Thoughts
Regardless of how many subscribers you have, your opt in emails can make a huge difference to your business by keeping subscribers engaged with your brand and encouraging repeat sales.
When you have a list of engaged subscribers, your business and life gets much easier because you can get repeat sales, as well as keeping a finger on the pulse of what your audience wants.