Email marketing is not rocket science, but there are certain things beginners should know and some skills you need to develop.
So, if you are looking for advice and tips on how to nail your first email marketing campaign, then keep reading below for our ultimate guide, as we answer the question, how do you do email marketing?
What Is Email Marketing?
Email marketing is an online marketing strategy that involves creating and sending email campaigns to generate leads and turn them into customers.
This practice involves a wide range of methods you can use to increase your revenue via emails sent to your subscribers.
The goal of email marketing is to engage your email subscribers with your content and encourage them in direct and indirect ways to buy your product or pay for your service.
What Are The Benefits Of Email Marketing?
Email marketing (see also '8 Effective Email Marketing Strategies To Better Your Business') not only helps you increase your sales and revenue, but it also allows you to:
Send out surveys and collect feedback from your customers.
Interact with your target audience
Encourage more visitors to your website
Send out campaigns at the right time and to the right people.
Creating cost-effective marketing campaigns.
Build your credibility and promote your brand.
Take control of your publicity
So How Do You Do Email Marketing?
When starting your email marketing adventure (see also 'Is Email Marketing Still Relevant Today'), you have to think about
a) how to build and grow your subscribers' list and
b) which email provider will offer you the best tools and functions.
Building And Growing A Subscribers List
There are many ways to build and grow an email list for your business. The most common is using sign-up forms to collect email addresses
These forms can be either direct, with a message encouraging people to sign up and receive your email updates, or indirect, such as a 'next' step on a quiz or free thing you are offering to them.
You can also add a sign-up form anywhere else on your website, like the 'About' page, on a sidebar, or even as a pop-up text when people enter your website.
Finding The Right Email Service Provider For Your Business
The next thing to take care of is creating an account and subscribing to one of the available email service providers. AWeber, ActiveCampaign, and MailChimp are just a few examples of them.
You should spend some time looking at what each provider offers, what their free and paid packages include, and what advanced features they have..
This way, you can find the one that offers things like the best Analytics tools, the best templates, the most email campaigns or subscribers list with the lowest fees, and so on.
We personally use and recommend AWeber.
How To Create Your First Email Marketing Campaign
Once you get your first subscribers, it is time to start creating your first email marketing campaign. The following steps should be the guidelines for your email marketing plan:
1. Determine Who Your Audience Is
A meaningful email results in a successful email campaign, so before drafting your email you need to first figure out who you are targeting and what they need.
Creating buyer personas and identifying their needs will help you draft emails that will produce instant results as you will be tailoring your emails to what your subscribers want and need.
2. Set Your Objectives
Email marketing needs to have some frame of reference and its results need to be measurable.
So, another thing you need to do before you send out that first email is to conduct some research and see how successful brands in your industry perform in terms of email marketing (see also 'What Is The Success Rate Of Email Marketing?').
This way, you can set some objectives and focus on progressing as you grow bigger and build a bigger email list.
3. Grow Your Email List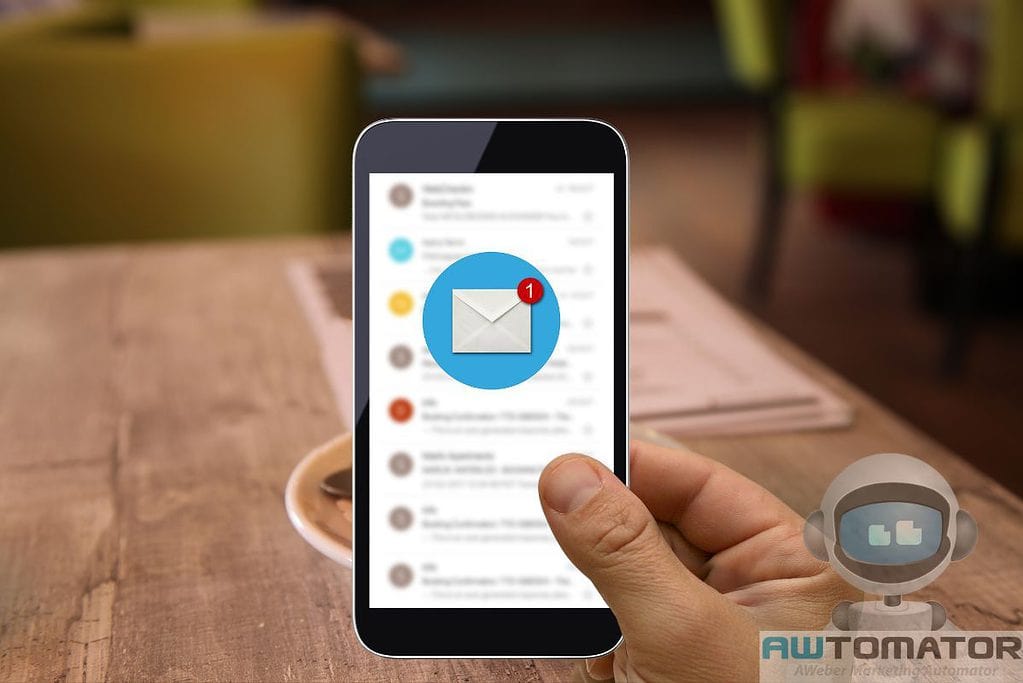 You will inevitably lose subscribers, either because they got what they needed, or perhaps because they lost interest in you. That's why you need to take every opportunity to grow your list.
We previously mentioned some ways you can attract website's visitors to that sign-up form, but before you go on spending money on placing ads on social media, start with the free options within your own website.
However, even when you only have a handful of customers, you should not ignore them.
Word-of-mouth is a powerful tool, sometimes even more powerful than social media campaigns, so take advantage of it.
You can send them a great offer or a discount that is so good they will want to share it with their friends.
And what will be the way for their friends to be eligible for your offer? To sign up for your subscribers' list, of course!
4. Figure Out Your Campaign's Type
Email campaigns differ, so deciding which one you will be using is essential to create a coherent email marketing campaign.
Are you going to be sending out a monthly newsletter or do you want to engage your subscribers with weekly updates?
Bloggers choose to send an email to their subscribers whenever a new blog post is published, while big cinemas send their 'What's On' email every week.
Retail stores, on the other hand, might send an email whenever they have special offers or when they want to promote a 'limited offer' deal.
Figuring out what your email marketing campaign will be is important before you start sending out random emails without a standard type.
However, it is normal for people just starting to grow their list to not know exactly what their subscribers need.
A perfect way to get a better idea of that is by setting up multiple email types and offering people different sign-up options.
So, one option could be to opt-in to receive 'offers and discounts,' another one could be to receive 'weekly updates,' and so on.
5. Plan Your Email Frequency
Another thing that is as important as the email types you will be sending out is your email frequency, that is how often you are sending email to your subscriber list.
Now, deciding how frequently you intend to reach out to them and letting them know ahead of time will save you from many people unsubscribing from your emails.
The way to tell them is the same as with the email types, so when you say 'weekly updates' they will be expecting your email once a week, whereas if they sign up for 'daily offers,' that's exactly what they will be waiting for.
6. Analyze The Outcomes
Sending an email campaign without checking your analytics won't get you far.
If you want to improve your email marketing skills, you need to stay informed as to how your campaigns perform.
This way, you can figure out what works and what doesn't and work on improving the next time.
The Bottom Line
Email marketing is a never-ending work in progress as there's always something you can do better, and if there's not, then there's certainly some aspect you can innovate in.