Email marketing is a marketing sector that's getting all the more popular and one that is constantly looking for new employees, and there are a plethora of businesses searching for competent and enthusiastic employees to handle their email marketing.
With that being said, there are still people who might be hesitant to enter the field as they are not quite certain as to whether or not it is a good career choice for them.
In this article, we will explore email marketing and answer that question by seeing why email marketing is relevant to a company's successful marketing operations, as well as what the job description of an email marketing specialist is.
So, if all this sounds like something you want to learn more about, keep reading below!
What Is Email Marketing?
Email marketing (see also 'How To Earn Money With Email Marketing') is all about using the power of emails as a means for building relationships with potential customers or prospective audiences.
It is also employed in the promotion of goods and services that can be directly or indirectly promoted through email messages including marketing materials, discount offers, informational messages and articles, and more.
However, there is more to it than simply sending a promotional email.
Email marketing includes welcome emails, newsletter emails, confirmation emails, survey emails, and any other kind of email type (see also '7 Different Email Types Every Email Marketer Needs') that will engage a subscriber with your company in one way or another.
Why Is Email Marketing Important?
Email marketing (see also 'Best Email Marketing Software') is a very important marketing tool in the digital marketing world as it enables you to connect and engage with your subscribers and increase their loyalty to your company.
It is also a way to reach customers in real-time and monitor their engagement by checking your email Analytics and your opening rates.
On the point of Analytics, email marketing is also important as it is one of the best ways to measure your audience's behavior by checking things like their clicks, unsubscribe actions, and so on.
Furthermore, it is a marketing tool that is of special importance to small businesses or independent entrepreneurs starting their venture on a limited budget as it is very affordable.
Indeed, with most email marketing service providers offering free tools or low-cost premium packages, it is a very accessible marketing option.
Moreover, by allowing you to send targeted emails or know people's details like their birthdays, you can send specific emails with specific promotions to people on their celebratory days or national holiday wishes based on their location.
Finally, with everyone who owns a digital device like a smartphone, computer, laptop, tablet, or other having an email account, it is a marketing tool that can reach everyone and increase your brand's awareness even in groups of people who do not use social media.
Is Email Marketing A Good Career Choice?
As you can understand, email marketing is incredibly important and relevant to a company's success through marketing, so choosing it as a career path and specializing in it is a good choice for you.
That, of course, will depend on how much you enjoy the tasks and responsibilities that come with it and whether or not this job's salary is something you can be satisfied with.
While the salary does depend on the company offering the job and the level of the job (i.e. entry-level, mid-level, senior), an email marketing specialist can typically earn anything from 45,000-70,000 dollars.
What Is The Email Marketing Specialist's Job?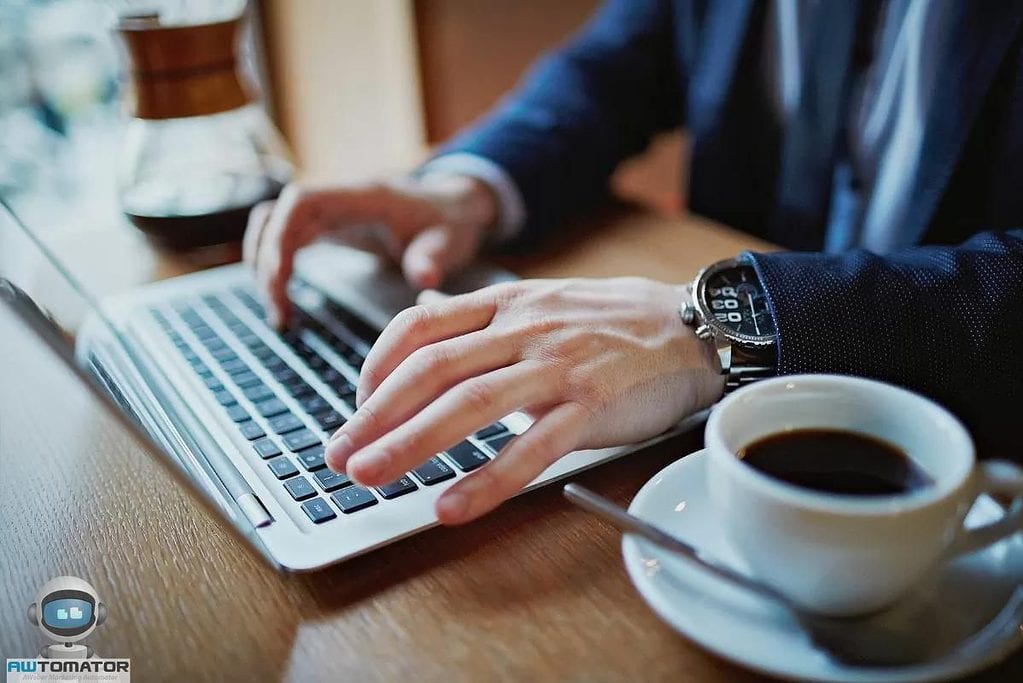 Now that we have explained how email marketing works and why it is important, you can understand that the job of an email marketing specialist might be writing and designing emails but it's not as simple as it sounds.
A skilled email marketing specialist is constantly collaborating with the rest of the digital marketing team and is also constantly liaising with the sales and design team.
Their job responsibilities vary a lot depending on the type of company they are working for, the industry that the company is in, and the type of goods or services they are marketing.
Regardless of those specifics, all email marketing specialists have to design and develop a wide range of email marketing campaigns that they have to monitor and check on a day-to-day basis.
They are also responsible for the optimization of all the outbound emails in terms of their device compatibility, reader experience, and message content.
Moreover, they are responsible for requesting and acquiring the designs and elements added in the emails from the design team, as well as for keeping up to date with the other marketing activities to ensure that the marketing effort is coherent and strategic.
When it comes to the email database, email marketing specialists have to create lists of email addresses and segment them under specific 'tags' that can help categorize the subscribers into the right target groups.
This, in turn, relates to their other task of keeping a secure database they can use properly for more successful future email campaigns by sending dedicated and targeted emails to specific people in a timely manner.
In addition to that, they also need to follow up on email inquiries and create online advertising campaigns that can be sent out via email.
Finally, all their email marketing efforts have to be reported to the manager and the rest of the teams in the company with the use of Email Analytics reports and data analysis conducted by them.
How To Become An Email Marketing Specialist
From all this, it is clear that an email marketing specialist typically needs to come from a digital marketing background.
Therefore, most companies usually require a marketing degree or one from a related field like digital communications.
In addition to that, web design, e-Commerce, and business management degrees are also relevant to the job and include several transferable skills that can make you a great candidate for an email marketing specialist job position.
Even so, and while a degree can be important to many employees, working in marketing is something that many people are a natural in while others have other transferable skills from creative jobs that can be more significant and valuable to this job than those of someone who knows how to code.
Examples of such skills and knowledge are previous experience in copywriting, graphic design, or digital media, with many progressive companies finding that a degree in psychology, combined with any of the above can also greatly contribute to one's skill set.
Where Can I Find An Email Marketing Job?
A simple Google search using the keyword email marketing specialist job positions can help you find job portals with any job available in this field.
However, if you really want to actively seek a job as an email marketing specialist, you can create an account on websites like Only Marketing Jobs or The Drum which publish job listings in digital marketing and relevant digital creative fields.
The Bottom Line
There are numerous email marketing job postings online, so if you love this type of job, and possess the necessary skills, email marketing could become the best career choice you've ever made.