If you're learning about email marketing, you might not be familiar with all the different email types yet, but there are many, and each one serves a specific purpose.
In this article, we'll focus in on the essential 7 types of emails. These are the different email types you absolutely need if you want to succeed in email marketing.
We'll talk about what they're for, when to send them, and how each of the different email types can benefit your business in a unique way.
The Welcome Email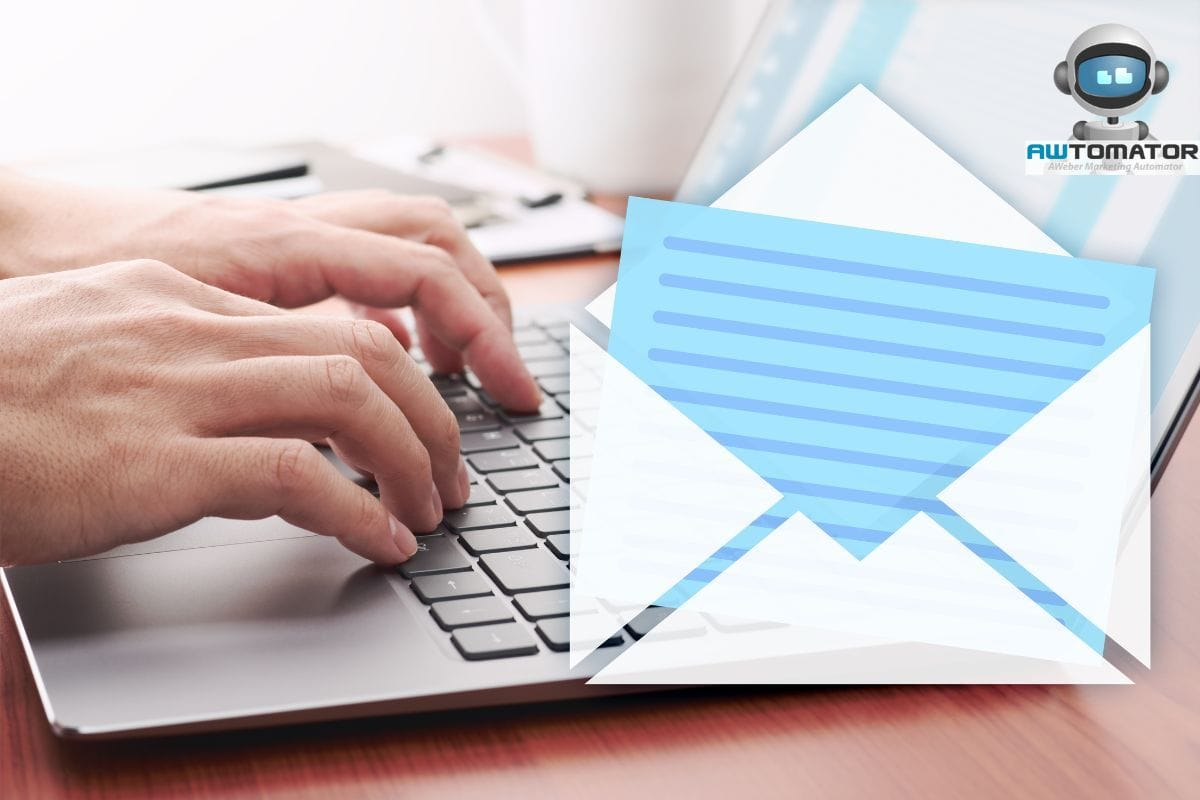 Whenever a customer creates an account on your website, makes their first purchase with you, or subscribes to your services or newsletters (see below), it's a good idea to send them a welcome email.
This has come to be pretty standard in the email marketing industry, to the point that when most of us sign up for a service or make a first purchase, we expect an email from the provider or seller.
A welcome email can be used to reinforce brand awareness, thank your customers for engaging with your website, and maybe offer a promotion to show your gratitude.
If the welcome email is being sent in response to a purchase, you can even recommend some similar or popular products the customer might want to check out.
But the core purpose of the welcome email is to set expectations on how often you'll be in touch going forward, and what kind of content they can expect.
This is really powerful, and some email marketers have email lists who are happy to hear from them every day, because expectations were set properly at the start.
Most spam complaints come when subscribers are unpleasantly surprised, and the biggest mistake an email marketer can make is failing to set expectations, or failing to manage them properly.
Transactional
This is another type of email you've almost certainly received yourself, but you might not be aware are called transactional emails.
A transactional email is any kind of email that contains important information the subscriber or customer expects, such as invoices, account info, order confirmations, and similar notifications.
A transactional email can serve many purposes.
For example, when a customer signs up and you send them an email to verify their email address, that's a transactional email.
So if the confirmation email you send after a payment or when a shipment has been dispatched. Even a simple thank-you email counts as a transactional email.
A common money making transactional email is the cart abandonment reminder. This is an automated email sent when a customer leaves their shopping basket before checking out.
Lead Nurturing
Lead nurturing emails are a type of email designed to build trust between you and your potential customers.
This kind of email is usually not sent on a one-off basis. Instead, a series of these emails will be sent to subscribers with the aim of fostering a positive relationship.
The purpose of lead nurturing is to gently give the subscriber the info they need to move forward through your sales funnel and make purchases through your website.
Segmentation plays a key role in deciding who needs nurturing. For example, you might tag everyone who clicks through to your articles on Facebook Advertising, and send them a nurturing sequence about your Facebook Ads Course.
Email Surveys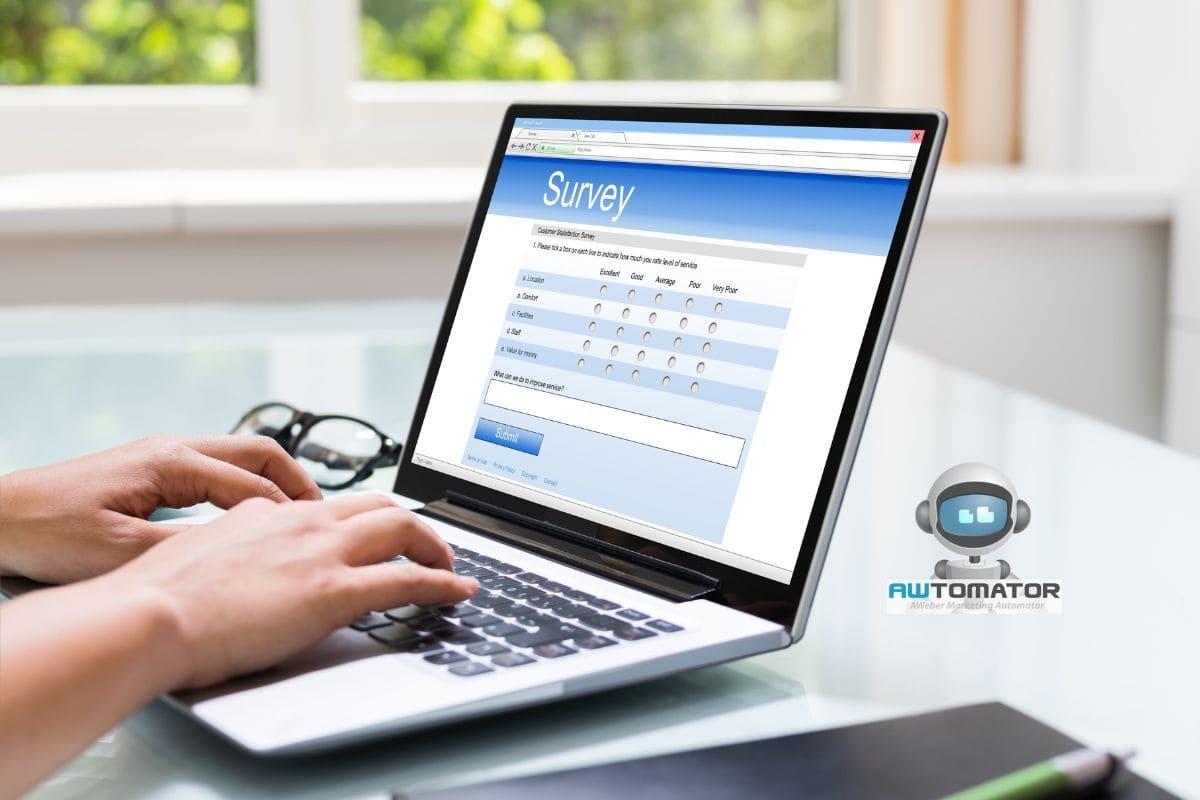 Surveys are a really useful tool for businesses to gauge what their customers want from them and receive feedback on what they're currently doing.
So it makes sense that survey emails feature in our list today.
For best results, surveys should be short and focus on just information you most want to know. Every extra question you ask will reduce your response rate.
A common form of survey is a customer feedback or review request.
For example, if you're trying to get an estimate of what percentage of your customer base is satisfied with your services, you might ask them to rate their satisfaction on a scale of 1 to 5, or leave a comment summarizing their experience to date.
Based on the responses to your survey, you can implement changes that will hopefully help you to keep existing customers and maybe even bring in new ones.
Promotional
Promotion emails are some of the most common emails send by email marketers. These are emails that include a sales promotion or discount to encourage customers to make purchases.
Most successful promotional emails follow the AIDA formula
Attention – The subject line will invoke curiosity and/or urgency to encourage open
Interest – The first few lines of the email will encourage subscribers to read on
Desire – The main part of the email lays out the promotion
Action – The subscriber is encouraged to click to buy or learn more
Simple promotional offers work well in emails, but for anything more complex, the purpose of the promotional email isn't to sell the item, but to "sell" the subscribers on clicking to the sales page.
Newsletters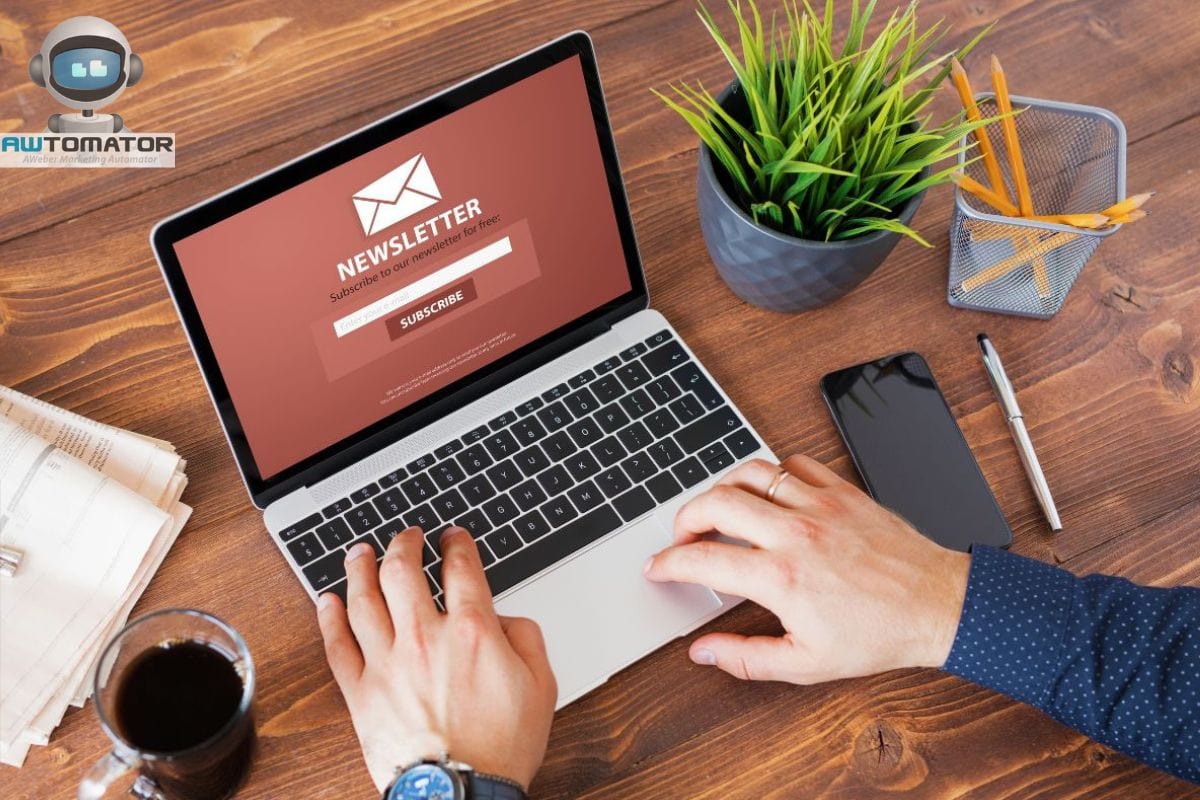 Newsletters were traditionally sent out as a physical copy to customers, and naturally, email has turned into a digital newsletter.
Newsletters are a convenient way for businesses to update customers and subscribers about everything that's new, usually on a weekly or monthly basis.
Typically, they include things like events taking place that month, new blog posts, new product lines, and any other changes that customers should know about.
They provide the perfect "excuse" to be in touch.
That said, you need to ensure your newsletters are valuable to your subscribers, or they will just be ignored.
Remember that people generally don't care about your business, unless there is something in it for them. So think less about YOUR news, and more about how it is a benefit to your reader.
Milestone Emails
As human beings, we love marking the significant moments in life. Birthdays, new year, anniversaries and so on.
Milestone emails highlight these milestones in the subscribers life, or in their relationship with your business, such as the anniversary of a membership.
Sometimes, these email include a promotion to celebrate the milestone, such as 10% discount coupon.
You've probably received these kinds of emails if you've joined a loyalty program or created a customer account with an eCommerce store.
When To Use The Different Email Types
As you can see, there are 7 different email types you need to know about if you're in email or affiliate marketing.
But it's not enough to simply know what the different email types are. You also need to be able to figure out when to use each one for maximum effectiveness.
The most important thing to remember is that you should strive for variety in your email marketing. That's why so many different types of marketing emails exist.
The more variety you introduce into your marketing, the less likely your customers will be to get tired of your emails.
The bottom line is that no matter what kind of email you send out to your customers, you need to be communicating with them in a variety of ways.
Final Thoughts
There are many different email types you can send to customers and subscribers as an email marketer.
Whether you want to welcome a new customer, send important login information, offer a promotion, or get feedback on your services, there's an email format for it.
Experiment with the different email types and remember to mix it up a little.
Are you using email marketing in your business already? If not, why not check out our guide to the best email marketing services, and start putting the power of email marketing into your business.