For businesses who want to grow their audience, influence and revenue, the answer is more email leads. But how do you get email leads?
This is a guide to the best strategies for getting email leads, as well as tactics you should avoid.
By the end of this article, you'll be in a better position to build an email list (see also 'How Do I Create An Email List In AWeber?') and see results from email marketing.
What Is An Email Lead?
For those readers who haven't been into email marketing for long (see also 'Is Email Marketing A Good Career?'), let's start by quickly defining an email lead.
Basically, an email lead is anyone who has shared their contact details with your company, and given permission for you to send them content.
Typically, an email lead will have filled out an email opt in form, which is known as "opting in" to being contacted by you.
You don't need many email leads to run successful email marketing campaigns. But how do you go about getting leads in the first place?
The Best Strategies For Getting Email Leads
Know Your Demographic
To run a successful email marketing campaign, you need to know your target audience.
Your target audience are is a demographic of the ideal person who would be interested in your products and services.
The best way to really fine-tune your target demographic is to create something called a buyer persona.
This is a fake persona you create to represent your ideal customer or client.
You can make more than one, since most businesses won't have just one very specific type of person they're trying to sell to.
AWeber has a great tutorial on creating a buyer persona.
Once you have your persona(s) ready to go, you can start thinking about the perfect incentive to convince these people to opt into your email list.
Come Up With An Incentive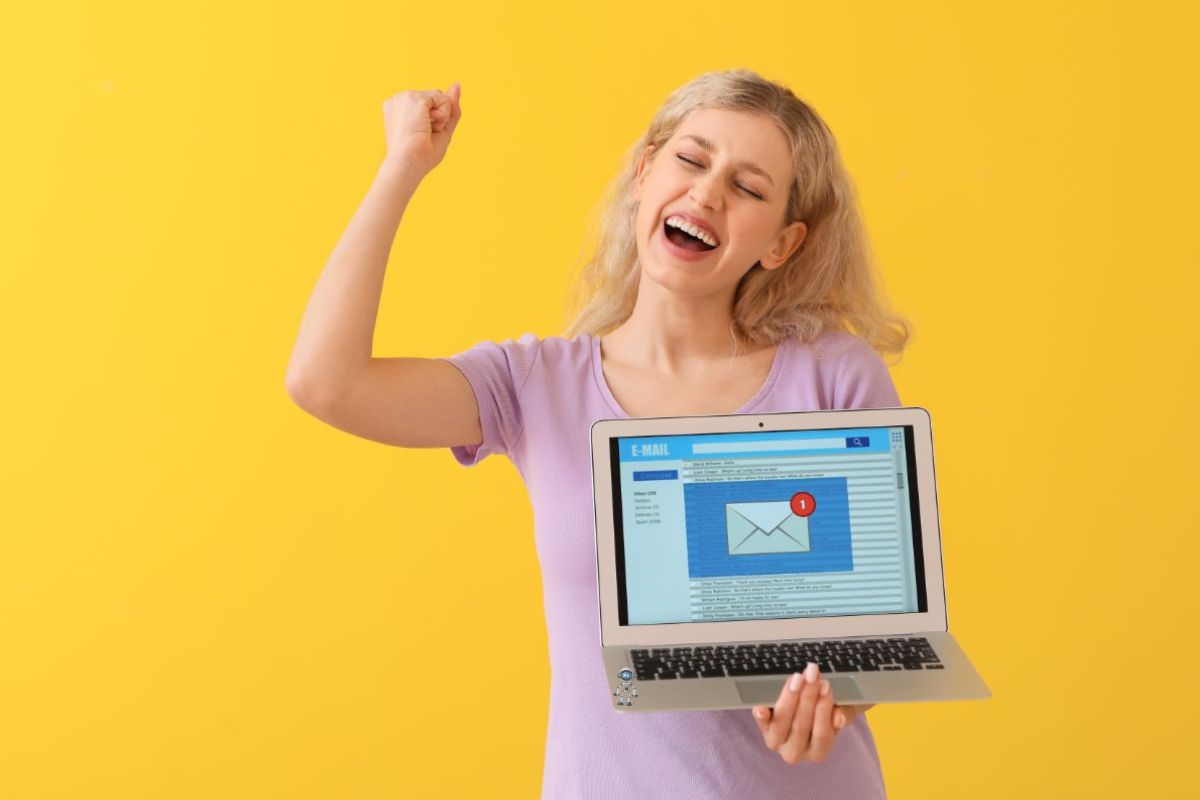 Most people won't want to give their contact details away to a company for no reason.
After all, receiving email after email from a company that doesn't really benefit you can be frustrating, so most of us tend to click out of opt-in forms automatically.
However, if you provide people with a good enough incentive, they may be tempted to give you their email address.
For example, offering a promotion can be an effective way to get email leads, hence why this strategy is known as the 'lead magnet'.
Instead of offering a promotion, you could also provide a solution to a problem you suspect people visiting your website or social media may be having.
The problem is known as a 'pain point', and you can determine what your demographic's pain points might be based on the buyer persona(s) you created when figuring out your demographic.
Promote Your Brand On Social Media
Social media platforms are invaluable when it comes to getting your brand out there.
Promoting your brand or business on social media will drive more traffic to your website, and from there, more people will opt into your email list.
Personalize Your Emails
Buyers are much more likely to want to remain part of your email list if you personalize your emails.
Luckily, you can easily add a touch of personalization to the emails you send out using various marketing tools (see also '8 Effective Email Marketing Strategies To Better Your Business').
If you use AWeber, you can use personalization and segmentation to make your emails seem more appealing and 'human' to the recipients.
When buyers feel that they are being treated like human beings as opposed to just numbers on a list, they're much more likely to stick around and engage with your content because they will be endeared to you.
Consistency Is Key
Once you've got buyers on your email list and have sent them their first personalized email, you need to stay consistent.
There is, of course, a difference between consistency and spamming, and you don't want to be too full-on, but you do need to send high-quality content on a regular basis (at least weekly or monthly depending on the type of email) in order to keep your brand fresh in customers' minds and ensure that they stay engaged.
How Not To Get Email Leads?
Buying Your Leads
Some email marketers (see also 'Best Email Marketing Software') choose to buy their email leads instead of building the list themselves.
While this might save you time and effort, we don't recommend this option for a few reasons.
Firstly, you'll probably get your emails written off as spam since the people on your bought list won't know who you are or how you got their information.
This means that your emails will probably end up in junk folders or being blocked altogether, so your deliverability rates will plummet as a result.
People you email from a bought list of email leads will probably opt out anyway, so you won't really gain anything from buying leads and certainly won't make many sales.
Giving Things Away For Free
While we mentioned the possibility of offering a promotion or discount as an incentive for potential customers to give you their contact information, offering giveaways is not a great strategy.
That's because when people give you their contact details in exchange for a free gift, they're likely to opt out once they have received the gift.
This means you won't be getting permanent contacts for your email list.
Frequently Asked Questions
How Much Does It Cost To Buy An Email Lead?
It costs between $50 and $55 to buy a single email lead.
This is part of the reason why we recommend using the strategies outlined at the beginning of this article to get email leads rather than buying a list of leads.
Not only will it be expensive for you, but it also won't generate the kind of results you're looking for.
Is Buying An Email List Illegal?
Yet another reason not to buy email leads is that, depending on how you use your leads, you could end up in trouble.
Although buying a list of email leads is not illegal in itself, sending unsolicited marketing emails can be against the law in certain countries or under certain circumstances.
Can You Make Money With Emails?
Email marketing (see also 'Is Email Marketing Still Effective Today [Yes! Here's Why]') leads to high conversion rates, so you can make a lot of money by sending emails. That's why getting as many leads as possible is so important.
Final Thoughts
To get email marketing leads, you must know your target audience, create an incentive for potential buyers to opt into your list, promote your brand on social media, and send consistent, personalized emails to keep your leads interested.
Don't be tempted to buy lists of email leads since this is expensive, doesn't usually lead to long-lasting relationships with buyers, and can even be legally dubious in some cases.
Also, try not to give away things for free as an incentive since this leads to high unsubscribe rates.