A well designed landing page can be a gold mine for your business, because it provides a distraction-free experience that boosts conversions.
They are so effective, some entrepreneurs say they are responsible for generating up to 60% of their overall revenue. But how much does a landing page cost?
The simple answer is that there are a whole host of landing page builders out there that will help you to create the perfect landing page yourself.
If you're unfamiliar with landing pages, then read on, as we explore all the details you need to know about creating your own landing page!
What Is A Landing Page?
A landing page, in digital marketing terms at least, is a standalone web page created solely to help promote or advertise a campaign for a product or service.
A landing page is typically where a visitor will land when they click on a link sent to them in an email, or from ads on places such as Facebook, Twitter, and Google.
So even if you're unfamiliar with the actual term, chances are you've visited plenty of landing pages before whilst shopping online!
Landing pages might seem just like any other web page, but they are designed to focus the visitor's attention on completing a single goal, such as entering their email or purchase something.
This goal is known as a Call To Action.
Web pages, by contrast, tend to offer lots of different options to actively encourage visitors to explore.
It's this drive and focus on getting visitors to take the next step that makes them such great drivers of revenue, and why they increase the conversion rate of your marketing campaigns, as well as helping to lower the overall cost of acquiring sales!
How Much Does A Landing Page Cost?
The cost of a landing page will vary, depending on the tools you use to set it up.
One of the most common ways that businesses, especially smaller businesses, will set up a landing page for themselves, is using a landing page builder.
There are a huge variety of different landing page builders available to help you create the perfect landing page for your business.
The typical cost for a landing page created by a landing page builder is anywhere between $35 to $149 a month depending on who you decided to go with, and of course, the different price points will have differing levels of features and support available, so it all depends on what you're looking to get out of your landing page.
We love using AWeber, because you get landing pages included with their email marketing platform, but another strong choice is GrooveFunnels, which you can try free.
The alternative to paying monthly for a landing page builder is to create your own landing page from scratch, which you can do if you already have a good level of experience and knowledge with coding, or by hiring either a freelancer or an agency to build your landing page for you.
This usually means paying someone by the hour to create your landing page for you, which will tend to cost between $250 – $4000 depending on the type of landing page you want.
This might seem extremely expensive, but it's a great way to form a cohesive and concise marketing campaign around a singular product or service, and it's a much cheaper way to acquire sales than some of the other methods employed by small businesses, so there's a good chance you could see a healthy return on investment into this marketing tactic!
Benefits Of Using A Landing Page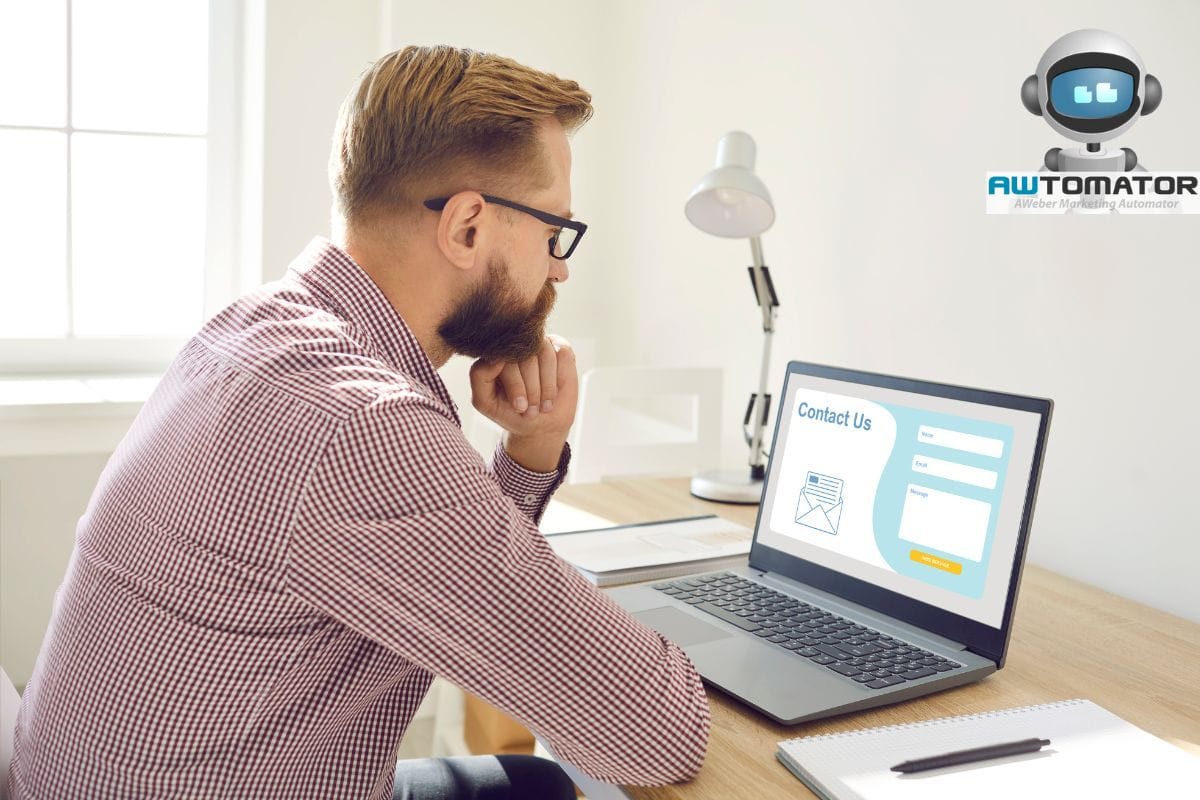 You might be wondering whether the costs of building a landing page are actually worth it, but before you make your judgement, allow us to explain some of the benefits of using a landing page.
Increase Conversions
Companies often make the mistake of sending their advertising traffic to their usual homepage, when they should be using a dedicated landing page.
A targeted landing page that is directly linked to a specific offer is a great way to convert traffic into sales, and many visitors will happily provide you with their information in return for a small offer, such as a one-time discount.
People don't like being asked for their name and email address out of the blue, but provide them with access to something that seems exclusive, then they're much more likely to provide you with that information.
Audience Insight
Creating landing pages for individual segments of your audience can give you a great deal of insight into your website traffic, as well as allowing you to tailor your messaging.
This is becoming especially important as pixel based conversion tracking is becoming more and more restricted due to privacy laws around the world.
It also allows you to adapt your page to the audience.
For example, your Facebook visitors are going to be much 'warmer' than Google ads visitors, because they have had a chance to interact with your posts and see friends liking and sharing them.
A landing page for Facebook visitors can therefore be simpler and shorter than one for Google Ads, as you have less time to sell the click before they land on your page.
Good First Impression
With the attention span of customers declining, it is more important than ever that you make a good first impression, which is why a sleek and well-organized landing page is the perfect way to hook your visitors and transform them into potential customers.
A landing page is a great way to provide your visitors with information about the offer they've been provided with, and what your product or service is going to be able to do for them.
A cohesive landing page is also a great way to increase your brand recognition too, so even if visitors don't turn into leads during their first few visits, it's all about building your image up and becoming a recognized brand in the market.
Adding Context
Landing pages are a great way to provide your visitors with additional context and information, which might be what they need to convert from visitors to potential leads.
A focussed landing page with powerful imagery and concise information is a great way to help draw people in.
If your traffic is coming from an advertisement like a banner ad or Facebook post, then ensuring consistency in the imagery and headline provides what is known as "Ad Scent" – another form of context that reassures visitors they are in the right place.
Summary
So, to summarize, a landing page can vary in cost depending on how complex a page you need and the builder you use to create the landing page itself.
They are worth the investment, however, as they vastly improve conversion rates compared with regular web pages.
If you use a landing page builder, then you can expect to pay anywhere between $35 and $149 a month, or from $250 to $4000 if you decide to hire someone to build your site for you.
So there are plenty of options available out there!