UPDATE:
AWeber has now released
Campaigns Automations
, which means you can now set Campaign tags when a subscriber clicks a link without using AWtomator.
If you need to perform other AWtomator actions when a link is clicked (e.g. unsubscribe, move/copy, coupon distribution, or adding the subscriber to a Facebook audience) then we recommend you use our Tag Event in conjunction with AWeber's Campaigns Automations.
AWeber Campaigns lets you trigger a series of messages when a tag is applied to a subscriber.
AWtomator enhances AWeber Campaigns by allowing you to tag a subscriber (and so trigger the messages) when they click a link in one of your AWeber emails too.
This makes it really simple to do all kinds of ninja stuff, like:
Have subscribers "single-click opt-in" for more in depth information on a topic
Automatically start a "countdown sequence" when subscribers click through to an offer
Automatically send reminders about a webinar etc to interested subscribers
And a whole lot more besides… So, without further ado, here are
Step By Step Instructions
1. Login to AWtomator and click "Add Event" from the left hand sidebar.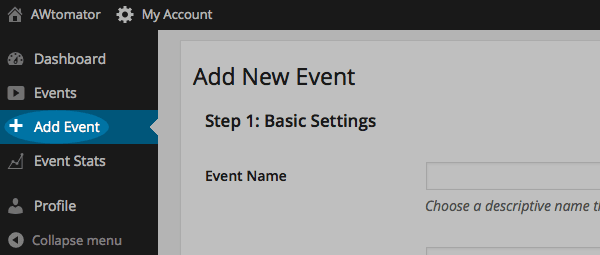 2. Enter in the name of the event, and select "Link" as the event type

3. Select the list(s) that you'll be sending the link to and click the "Next" button.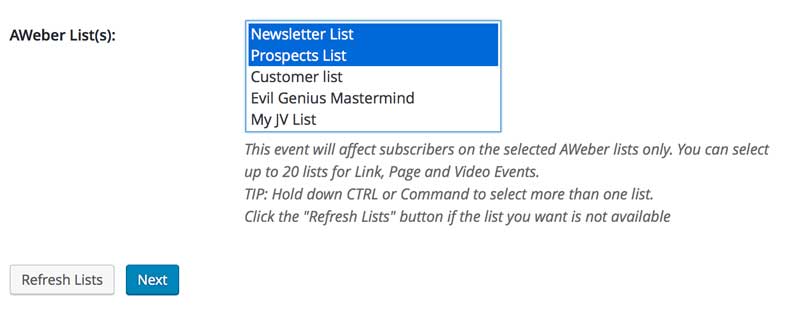 4. Enter the hyperlink URL for your link in the "Link Destination URL" field and (optionally) set link expiration date and URL if needed.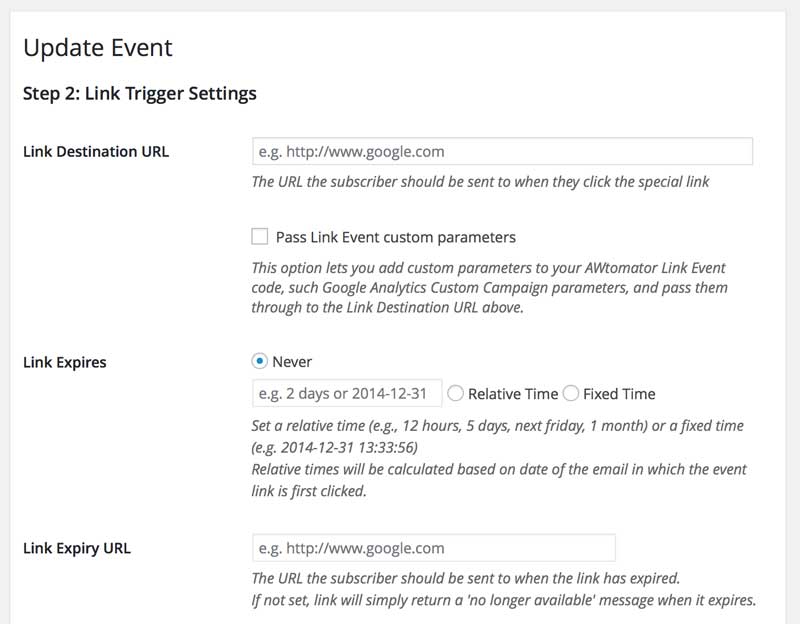 5. Then, select the delay period until the action will be performed. Once chosen, select "Tag the subscriber only" and click the "Next" button.

6. Set the AWeber Campaigns tags you want added (or removed) for the subscriber after they click the link. Once complete, click the "Finish" button.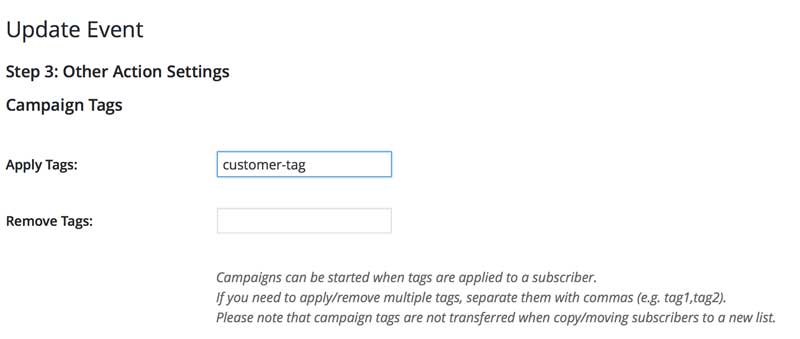 That's it! The Campaigns tag will be applied automatically once the subscriber clicks the link, and this tag will then trigger your Campaign to start in AWeber.
All that remains is to click the button under "Event Status" to activate the event, and then copy and paste the special URL into an email and send it to your AWeber list.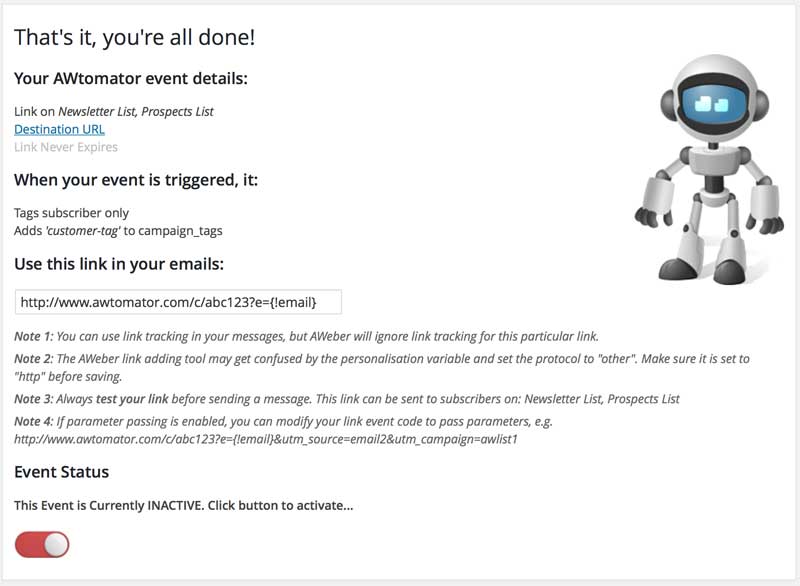 How will you use this in your business? Leave your comments, questions and ninja use case ideas in the comments below… and if you are not yet an AWtomator user, but want to try this out for yourself, take a free trial of AWtomator below.