AWeber has been improving their Campaigns system over the last few months, and I've been watching carefully to see how we can add even more value to our AWtomator customers.
So I'm thrilled to announce our latest automation trigger:
The Tag Event
Tag events trigger when a subscriber is tagged with a specific AWeber Campaigns tag, much the same way as you can start an AWeber Campaign.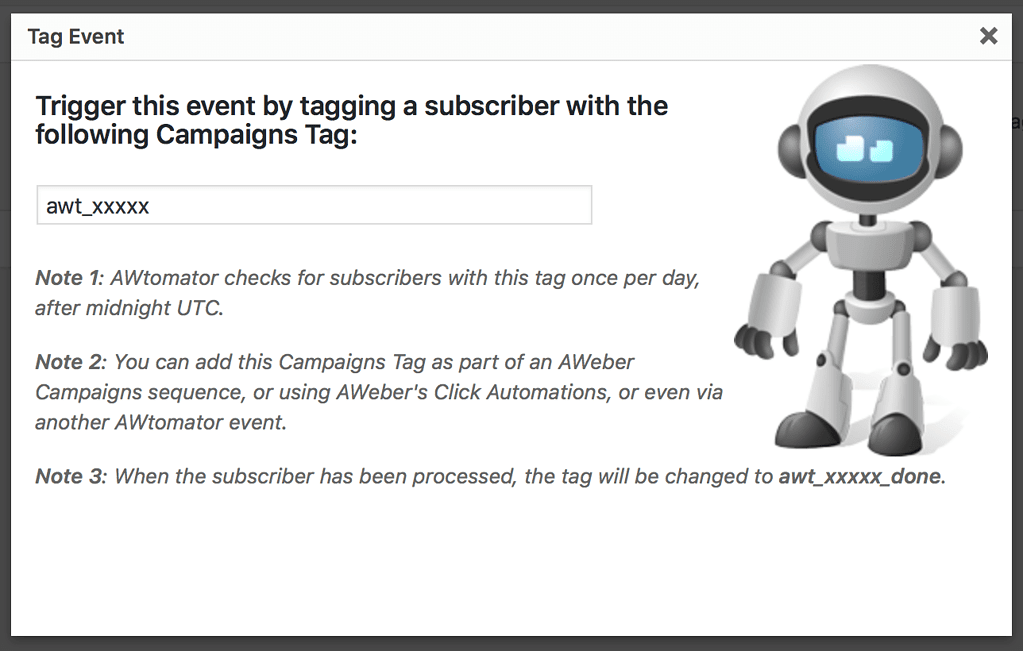 And combined with AWeber's new Click Automations, you can integrate AWtomator's actions right into your AWeber Campaigns!
For example, you could trigger an AWtomator Tag Event by adding its trigger tag:
And of course, AWtomator Tag Events can perform all the usual actions, including:
Move/Copy subscribers to another list
Unsubscribing them from the list
Tagging a subscriber (e.g. to start a Campaign)
Adding/removing custom field tags or notes
I hope that you'll agree, AWtomator's Tag Events open a whole new level of automations possibilities, and I look forward to hearing how you use them in your business.