If there is one thing that customers have asked us for over and over, it's to be able to send a Link Event to MULTIPLE lists at the same time.
Well, we listened… and I'm pleased to announce that we've just rolled out an update which lets you create multi-list events.
So, now you can use a single Link Event in Broadcasts emails that are sent to multiple lists at the same time.
But we didn't stop there… because we also made Page and Video Events multi-list as well.
So, now you can tag a subscriber on multiple lists when they view a page of your site, or watch a certain portion of one of your Youtube, Wistia or Vimeo videos too.
Event setup is the same as before – except that when you choose a Link, Page or Video Event type, you will now be allowed to select more than one list.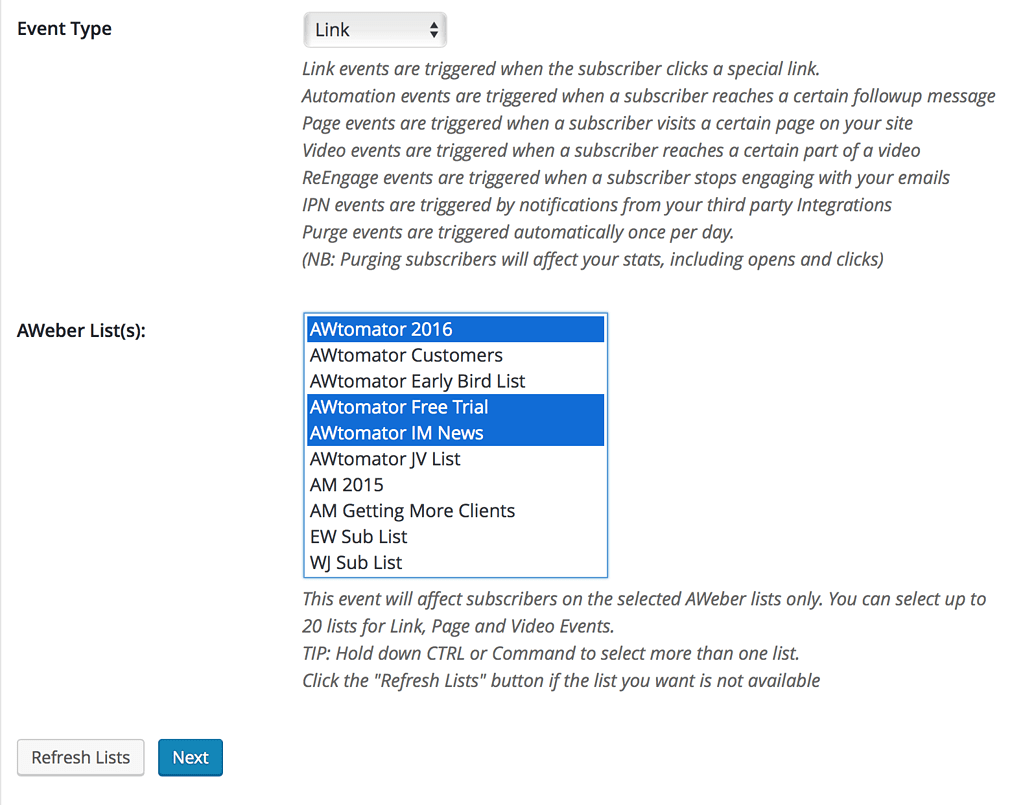 Multi-list events are like having separate events all with the same trigger, so the event will simultaneously fire on ALL attached lists when it is triggered.
So, if you have a Link Event attached to 3 lists, then you will see 3 processing entries for each subscriber when they click – one for each attached list.

How will you use this? Leave your comments and questions below!
If you use AWeber, why not take a free trial of AWtomator and try this out for yourself!