Note: AWeber has now retired legacy follow ups, so this tutorial is archived.
As you know, AWeber lets you send two types of message to your list: automated followups and broadcasts.
Both types of message are really useful, but they serve different purposes.
Automated Followups are great for educating and building a relationship with your new subscribers
Broadcasts are great for keeping your "seasoned" subscribers up to date with your latest promotions, blog articles and news
The golden rule is never to send broadcasts to subscribers who are still in your followup sequence.
That's because they probably aren't at the right stage of the relationship for your broadcast content, and they almost certainly aren't ready to get multiple email messages a day from you.
It's the email marketing equivalent of bombarding someone with texts after your first date.
Broadcasting to the segment of your list who are still working their way through your followup sequence is therefore one of the fastest ways to confuse and frustrate new subscribers and have them reaching for that unsubscribe link.
Using AWtomator, there are a couple of ways you can quickly and easily solve this problem.
Solution 1: Use A Separate List For Broadcasts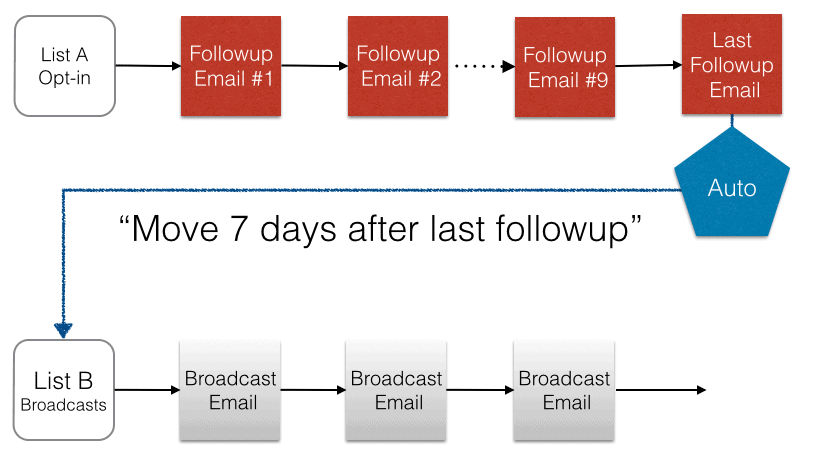 The first option is to create a separate list for broadcast messages, then simply move subscribers to it using an Automation Event when they reach the last message in the followup sequence.
AWtomator moves the subscriber seamlessly in the background – without the subscriber having to opt-in again – so moving to the second list is invisible to the subscriber.
See the "How Do I Send Subscribers To A New List After The Follow Up Series Is Complete With AWtomator?" tutorial for step by step instructions on how to setup the Automation Event.
Solution 2: Tag "Broadcast Ready" Subscribers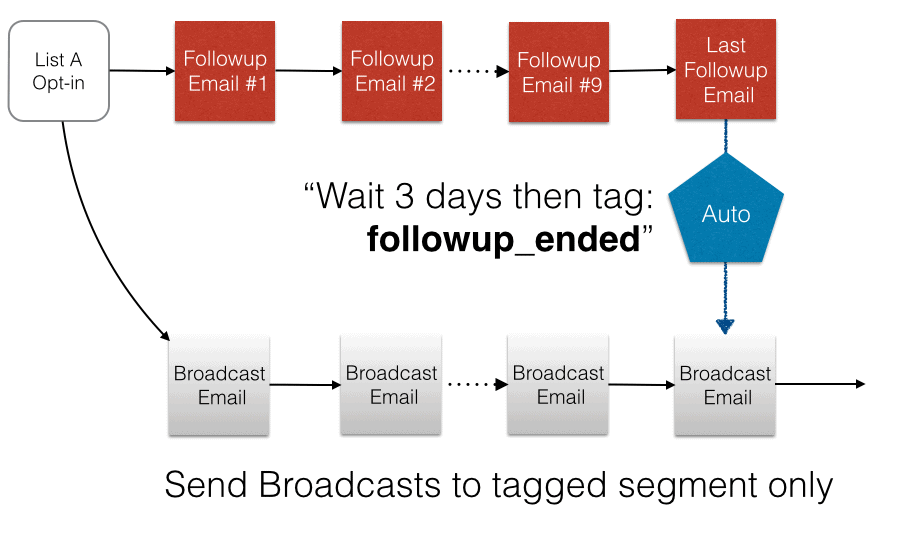 The second option is to use the Automation Event to TAG your subscribers when they finish the followup sequence, and then only send your broadcasts to subscribers who have that tag.
Here's how you do it in 3 easy steps:
Step 1: Setup your Automation Event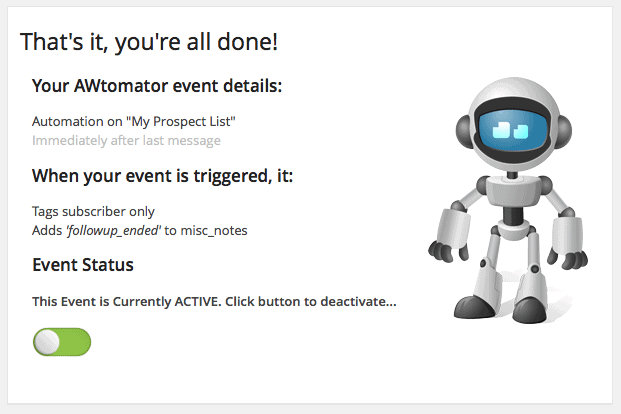 Firstly, set up an AWtomator Automation Event that tags subscribers when they reach the last message in your followup sequence. In the above example, we're adding the tag, "followup_ended" to the Additional Notes field (misc_notes) as soon as they reach the last message.
HINT:
You can also delay the automation event to give your subscribers some 'breathing space' between finishing the followup sequence and being tagged for broadcasts.
See the "How Do I Tag Subscribers With AWtomator?" tutorial for detailed steps on how to set up an Automation Event that tags subscribers.
Step 2: Create a Segment in Your AWeber List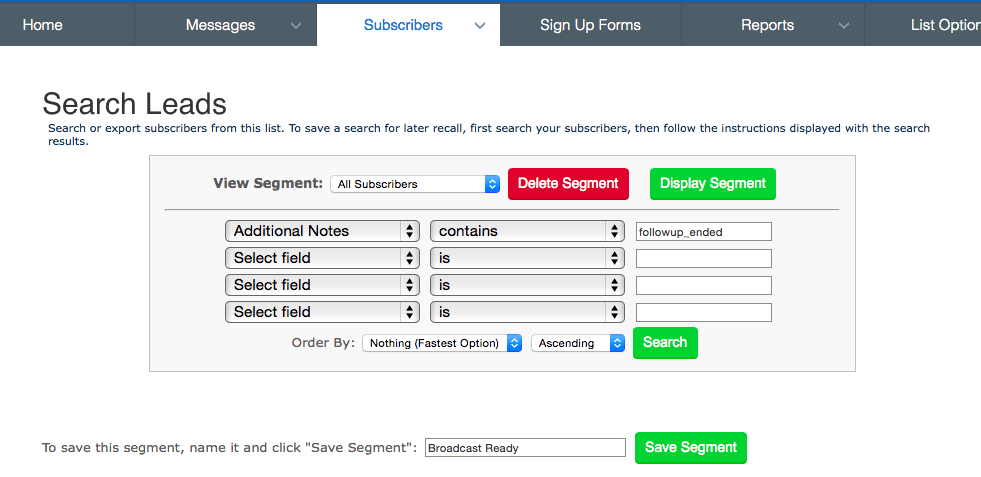 Next, you simply create a new segment in your AWeber list that uses the same tag you set in your Automation Event (see also 'What Is List Automation In AWeber?'). In the above example, you can see we're calling the segment "Broadcast Ready" and we're including subscribers whose additional notes field contains the tag "followup_ended".
TIP:
Because you can have multiple tags set, make sure that your field search criteria is "contains".
For step by step instructions on creating a segment in AWeber, see this AWeber tutorial.
Step 3: Send all broadcasts to the segment only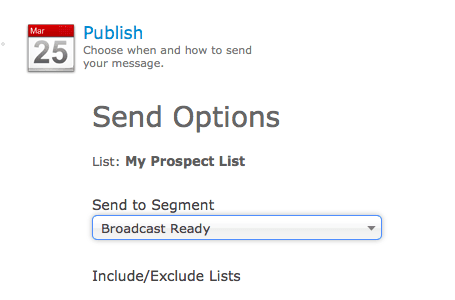 Finally, whenever you send a broadcast, make sure you select your "Broadcast Ready" (or whatever you choose to call it) segment. This will ensure that only people who have finished your followup sequence get your broadcasts.
Adding this to an existing list
If you are setting this up on an old list, you'll likely have subscribers who got their last message some time ago, who will be outside the wait criteria of your new automation event.
In this case, all you need to do is add one last followup message so that everyone arrives at the last message "fresh" and ready for the automation event to process them.
Please leave your thoughts below…