Note: AWeber has now retired legacy follow ups, so this tutorial is archived.
AWeber Campaigns lets you trigger a series of messages when a tag is applied to a subscriber.
AWtomator enhances AWeber Campaigns by allowing you to tag a subscriber (and so trigger the messages) when they reach a certain followup message in your legacy followup series too.
This lets you automatically segue to an AWeber Campaign when they reach a specific legacy followup message, or when they reach the end of your legacy followup series.
Here's how.
Step By Step Instructions
1. Login to AWtomator and click "Add Event" from the left hand sidebar.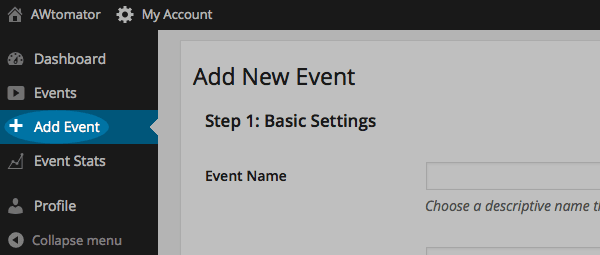 2. Enter a name for the event, and select "Automation" as the event type

3. Select the list that you'll be monitoring and click the "Next" button.

4. Select the legacy message that will trigger this automation event. For this tutorial, we'll select "Last Message", but you can also trigger an Automation Event when the subscriber reaches any of your legacy followup messages.

5. Then, select the delay period until the action will be performed. Once chosen, select "Tag the subscriber only" and click the "Next" button.

6. Set the AWeber Campaigns tags you want added (or removed) for the subscriber when they reach the last followup message. Once complete, click the "Finish" button.

That's it! The Campaigns tag will be applied automatically once the subscriber reaches the last followup message in your legacy series, and this tag will then trigger your Campaign to start in AWeber.
All that remains is to click the button under "Event Status" to activate the event.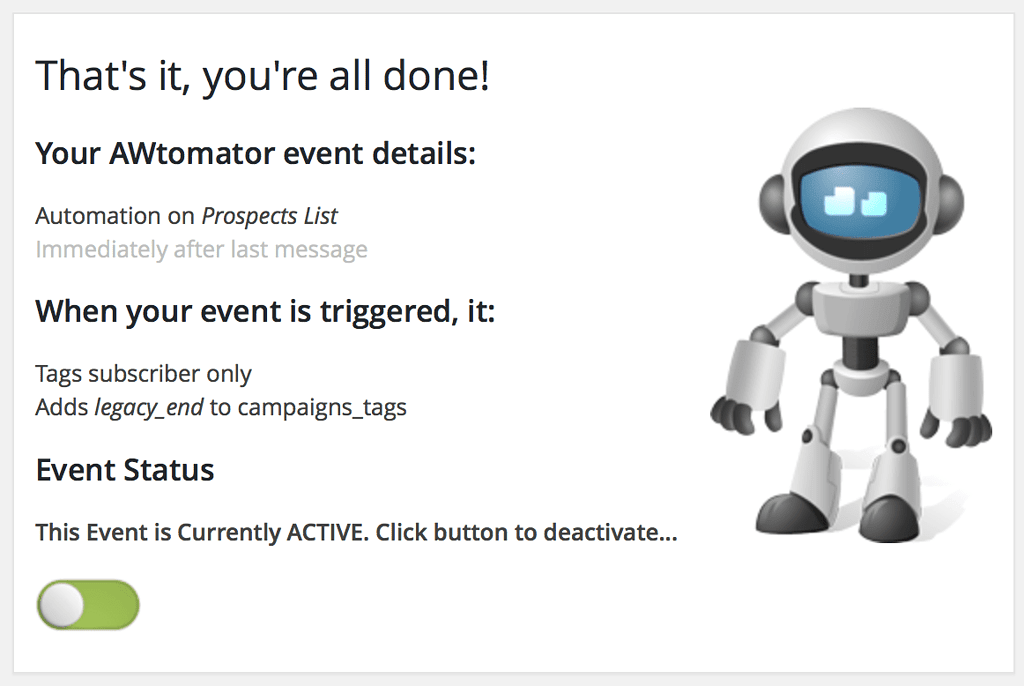 How will you use this in your business? Leave your comments and questions in the comments below… and if you are not yet an AWtomator user, but want to try this out for yourself, take a free trial of AWtomator.