Email marketing is a fantastic way to earn money online, because there are a handful of different ways that you can get paid as a result of the emails you're sending out.
That said, it can sometimes be difficult to keep on top of email marketing, which is why there are services you can sign up to that make it much easier.
AWeber is one of those services (and one of my top picks for email marketing).
Put simply, AWeber is a service that helps small businesses manage their email marketing systems much more easily, allowing them to continually engage with the subscribers who have signed up for their mailing lists.
AWeber allows you to build attractive emails quickly and easily, schedule them for sending, and even set up automatic email sequences to save you time.
With all these features, you might have guessed that there are a few different ways you can make money on AWeber. But what are they?
Thankfully, we have the answers! In our ultimate guide below, we've got all the information on how to make money on AWeber.
Strictly speaking, there are two main ways to make money with AWeber, and they're email marketing or becoming an advocate for AWeber.
We'll break down both of these thoroughly. Read on!
How To Make Money On AWeber
There are a variety of different ways that you can make money on AWeber, and they broadly fit into two categories: email marketing with AWeber and becoming an advocate for the AWeber service.
We're going to start our ultimate guide by covering the various ways that you can make money with AWeber's email marketing services.
Selling Your Own Products With AWeber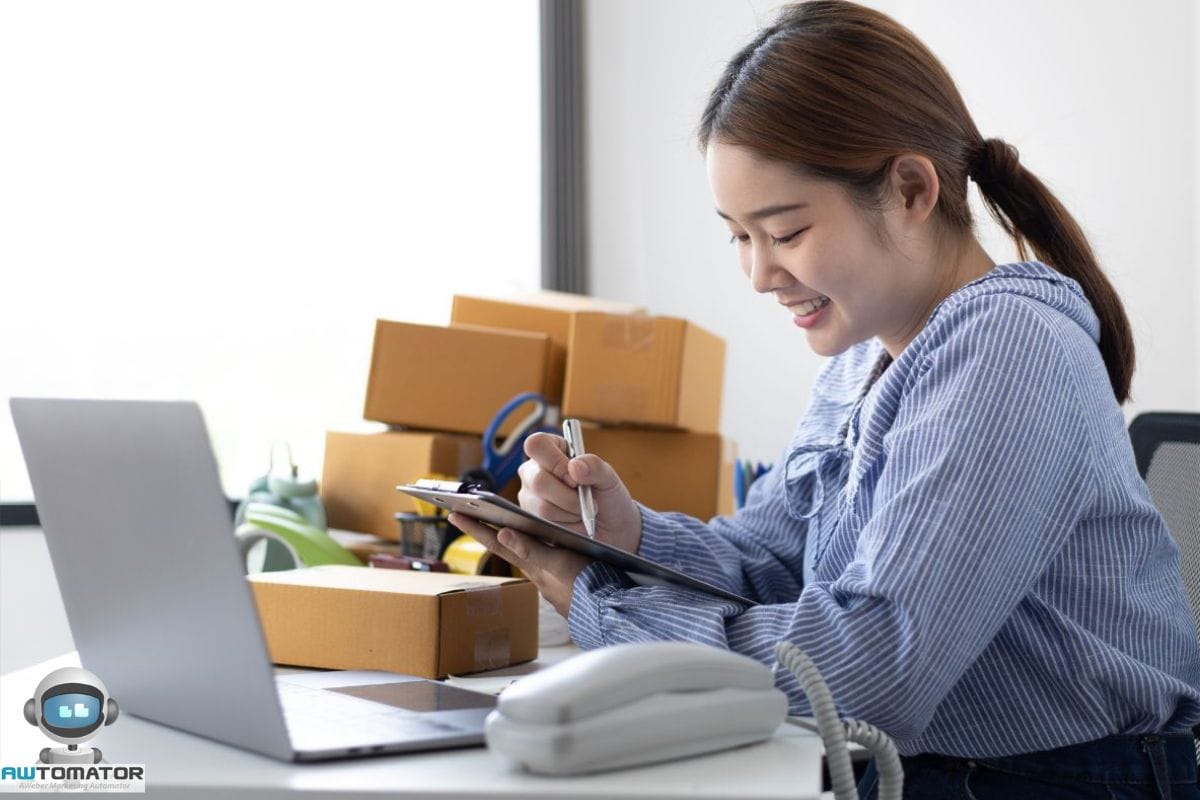 AWeber offers a variety of email marketing features that will help you run a successful email marketing campaign, making it a much easier and quicker process.
As you'll guess, you can use email marketing to advertise and sell whatever you want.
This means that you've got your pick of products or services, both physical and digital, to market with your emails.
Of course, this means that they can be your own products or services.
For example, you might be running an online class that you want people to pay for, and you can promote it to the subscribers on your mailing list with the help of AWeber's intuitive and quick email marketing tools.
Similarly, you might have written a series of eBooks that you want to sell, and you can market these in the same way.
Selling With Affiliate Programs Via AWeber
With that being said, it doesn't have to be your own products or services. If you haven't got your own products, then it doesn't mean you can't make money with AWeber.
Far from it! Instead, you can use AWeber's email marketing tools to advertise other people's products.
This is what's known as an "affiliate program", which is where a company will pay you money for how much you successfully promote their products.
AWeber themselves even offer the chance to become an affiliate, and we'll be covering that later in the guide.
If you're going to become an affiliate, you'll already need a strong mailing list of subscribers.
These will be your audience. Since they are your audience, though, it's best for you to join an affiliate program that will actually interest them.
For example, if you've been running a mailing list to do with clothes, it's a good idea to only do affiliate work for clothing-related businesses.
If you advertise irrelevant services to your mailing list, people might unsubscribe.
Cross-Selling Similar Products Via AWeber
On the topic of keeping things relevant, another way to make money through AWeber is by using their email marketing tools to advertise similar products to the ones people have just bought.
When you sell an additional, similar product to a customer that you've already sold to before, it's known as a cross-sell.
A cross-sell involves an additional product that complements the one the customer already bought, which makes sense since the customer is clearly interested in the area.
Knowing the interests of your subscribers/customers is essential to continued business, and the best way you can know about their interests is through their purchases.
Therefore, it's likely a safe bet to try advertising a similar product or service to them.
With AWeber, you can use their email marketing tools to create segment of audiences (using lists or tags) to cross-sell relevant products.
Cart Abandonment Emails Via AWeber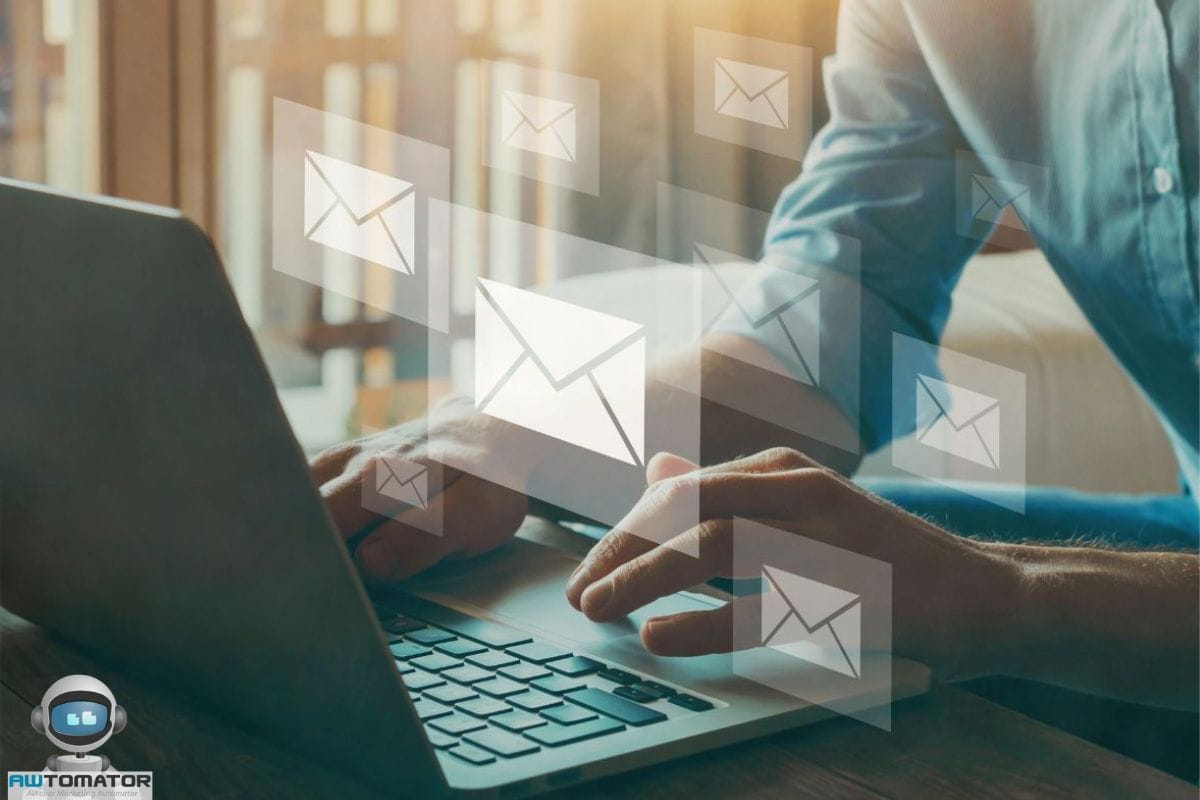 You've probably experienced a cart abandonment email before, where you fill an online shopping cart but forget to checkout.
Soon after, you'll receive an email reminding you of your cart, and this is proven to encourage many customers to finish the purchase.
Certain e-commerce platforms will tell you when a customer has left items abandoned in their cart, and then you can use AWeber and its range of email marketing features to help send them a reminder email.
It's best to keep the emails short, but schedule a few to send over a period of up to 4 days with AWeber.
Upselling Premium Products Via AWeber
Whereas cross-selling involves selling an additional relevant product to an existing customer, upselling is all about selling them an upgraded or enhanced version of the original product.
With AWeber, you could set it up so that customers receive an automatic email upon a purchase, with the email offering them an exclusive offer for an enhanced version of the product.
This works for services too – for example, somebody buying a meditation membership might get offered an exclusive session.
Becoming An Ambassador For AWeber
Another way to make money on AWEber is by becoming an ambassador for them with their affiliate program.
AWeber offer one of the highest referral payouts in the entire industry, and it can be a handy additional income stream for you.
It's free to sign up, so you can easily create an AWeber Advocate account in no time.
After that, you'll get a unique link that you can then share with the subscribers on your mailing lists, encouraging them to sign up for AWeber's email marketing service themselves.
You'll then get paid depending on the amount of people that then sign up for paid accounts through your link.
The scheme is useful for people who fully engage with their subscribers, and are keen to see them go on and succeed themselves.
How much does AWeber's own affiliate program pay? Well, when somebody signs up to a paid account through your unique AWeber link, you'll earn 30% commission.
However, if you refer 10+ accounts in the 12 month trailing period, then you'll receive 40% commission instead.
And if you refer 50+ people with your link, all of them signing up for paid accounts with AWeber in the trailing 12 months, then you'll receive a massive 50% commission.
This means that you're getting half of what they've signed up for each month!
Final Thoughts
There are lots of different ways you make money on AWeber.
So if you don't have an AWeber account yet, go grab one now!
Then checkout this video for some more ideas on making money as an affiliate.