Note: AWeber has now retired legacy follow ups, so this tutorial is archived.
In this video, I'll walk you through the creation of a typical dynamic campaign. This particular campaign flow is based on a model that Frank Kern likes to use.
Here's the overview of the final campaign flow.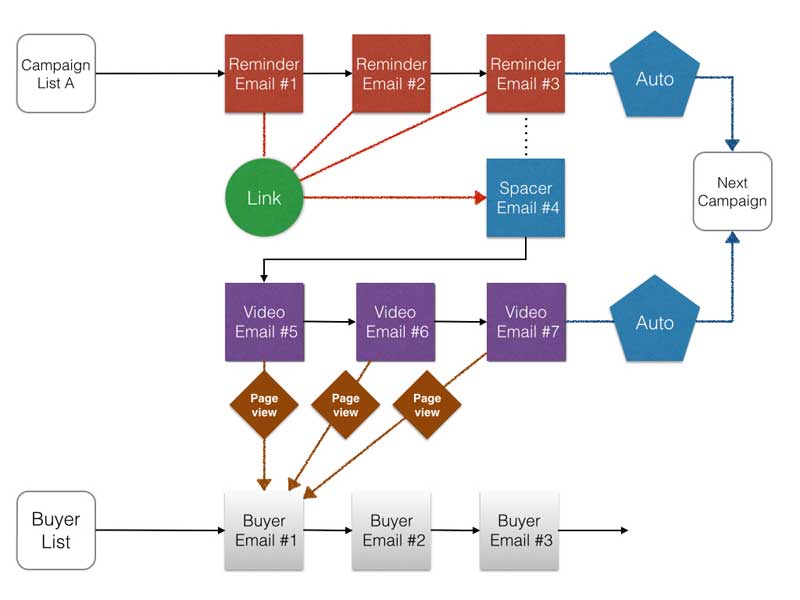 In this example, I've used one AWeber list to hold the entire sequence, using a blank 'spacer' email to separate the reminders from the content.
This keeps all campaign elements in one AWeber list, and you can chain campaigns together by changing the destination of the automation events – however, you could put all the reminders in a separate 'prospect' list if you prefer.