Note: AWeber has now retired legacy follow ups, so this tutorial is archived.
Reminder emails can be a real double edged sword.
On the one hand, they are essential.
Your subscribers are busy people, and their inboxes are stuffed full of demands on their attention. Emails can easily be overlooked, and even those subscribers who intend to take up your offer / watch your video later can just get distracted and forget to do it.
But reminders can also really annoy subscribers who have seen your offer / video.
It comes across as hassling, uncool, and can lead to to complaints or unsubscribes.
So what do you do?
Well, with AWtomator, you can avoid list burnout by using a Link Event to jump subscribers past the reminder messages in your sequence when they click the link in your email.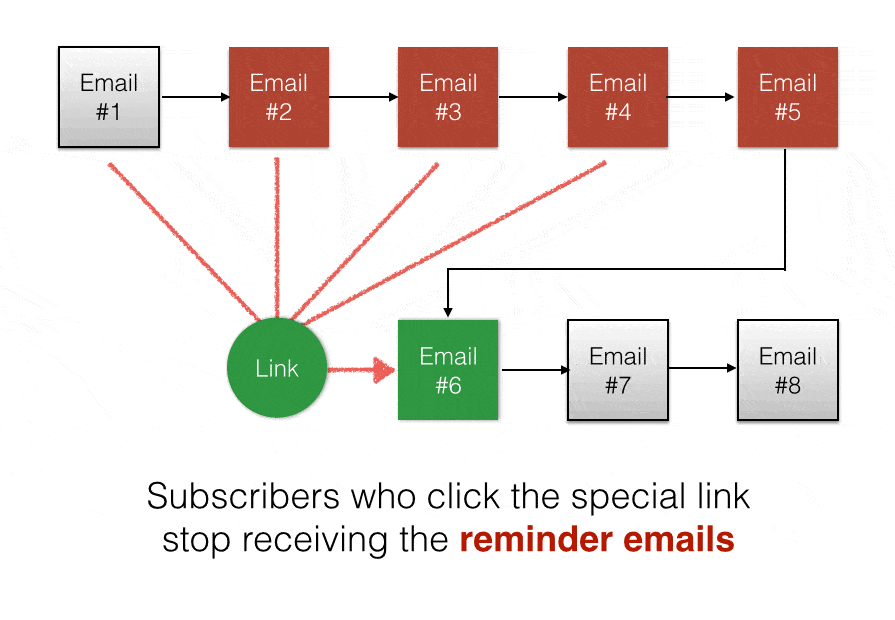 Simple 🙂